Facebook launched Stories
Facebook added a new section of Stories in their applications for iOS and Android – an analogue of Instagram Stories. While it is only available in Ireland, but in the coming months will appear around the world.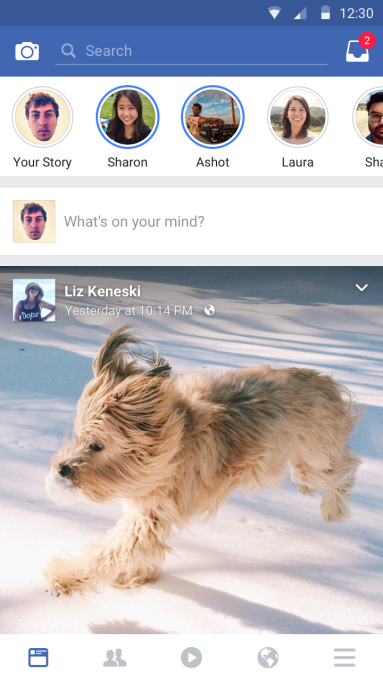 According to TechCrunch, decision to create a new partition could affect the popularity of Instagram Stories. Five months after the launch of Stories in the service of photosharing are 150 million people use Storeies everyday.
"Facebook has long been the place where people communicate with their friends and family. But methods of communication are changing. Today people share information differently than 5 or even 2 years ago. The process became more visual. Users post more photos and videos than ever before. We want it to be easy and simple to share your photos and videos with whom they want and when they want," — commented on the launch of a new feature in the company.
Below screenshots of Facebook Stories: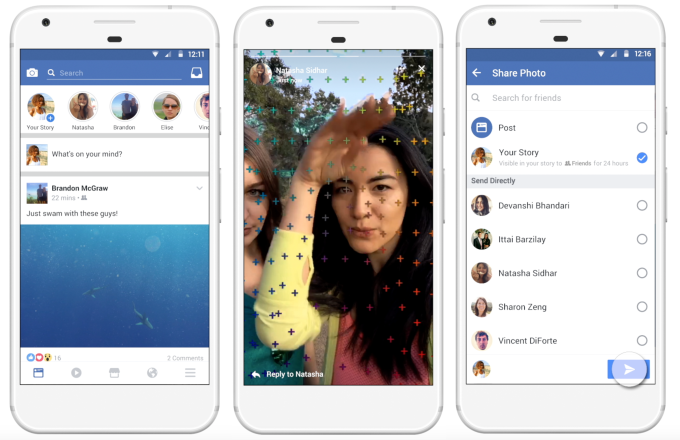 Previously, in August Instagram introduced a new section Stories with the functionality likened to messenger Snapchat. A day after the publication of photos and videos posted in the gallery disappear.
At the end of December Stories also appeared in VK.