Facebook has launched a service for searching new friends
Social network Facebook started to launch the new section Discover People, with which users will be able to meet new people.
This section is located at the bottom of the navigation pane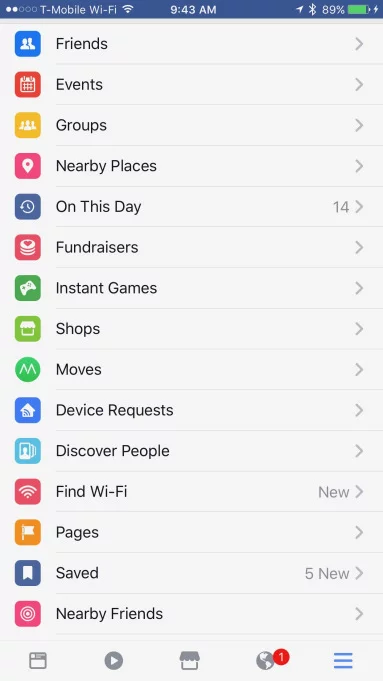 When entering the section you will be asked to introduce yourself and update your profile information if needed.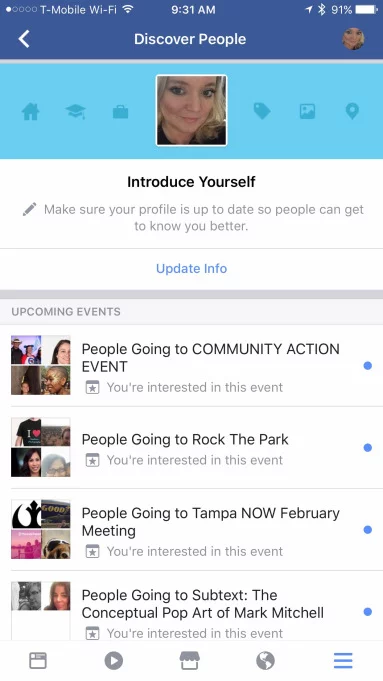 Below is the list of upcoming events. When selecting one of them user will see the list of participants who are not his friends. You will also be able to find interesting people among the users living nearby or working in the same company.
The new service will be useful to build personal contacts and to find business contacts, I believe in Facebook.
"Too often, it's hard to learn more about people around you, whether it is upon starting a new job, joining a new group, deciding if you want to attend an event, or moving to a new place. To make it easier, we're starting to roll out a new bookmark in the More menu called 'Discover People' that can help you discover more about people you have things in common with by browsing through profile cards of people in your community" - say the representative of the company.
Since the end of last year the service worked in test mode in Australia and New Zealand. In the near future the service will be available to all users of the network.