Net profit of Facebook in 2016 has increased by almost 3 times
Facebook published a report about the financial results for the fourth quarter of 2016 and the year as a whole.
For the quarter, revenue was $of 8.81 billion, net profit — $3.57 billion or $1.21 per share.
The annual revenues of Facebook increased by 54% to of $27.64 billion, net profit by 177% to of $10.22 billion (x2.8).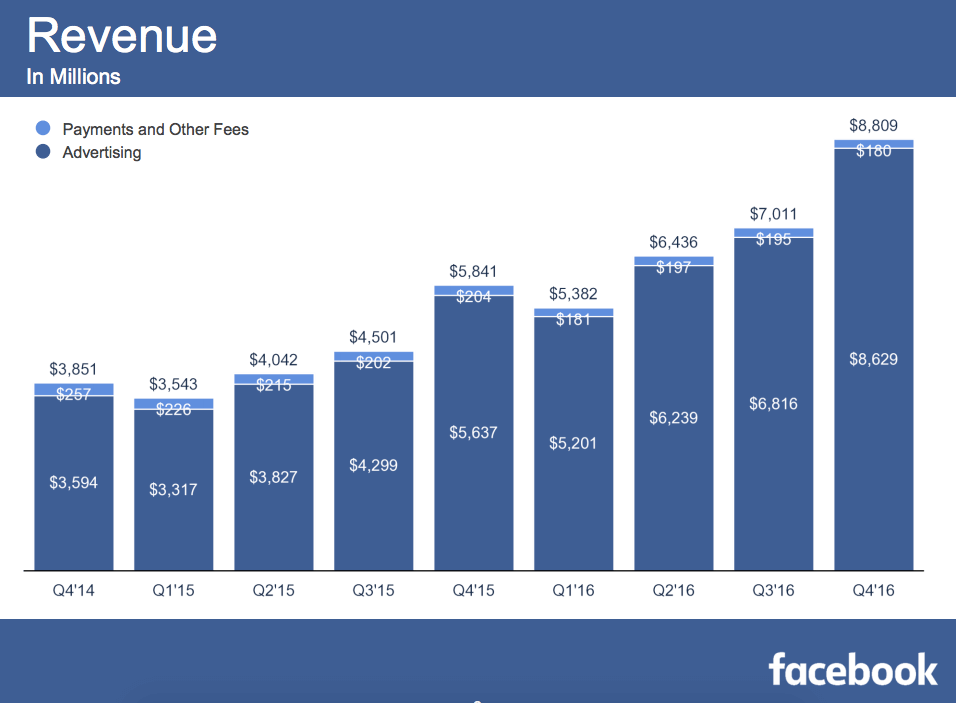 Revenue from advertising
Quarterly revenue from advertising totaled $8.6 billion, showing a increase of 53 percent year-on-year. Of these, 84% were by mobile devices 4% more than the year before.
For the year Facebook earned advertising $26,89 billion – 57% more than in 2015.
In the fourth quarter, the highest increase of advertising revenues was observed in the United States and Canada. In this region it has increased from $2.85 billion to $4.44 billion. Revenue in Europe for company — $2,03 billion, Asia Pacific — $1.34 billion, and the rest of the world is — $832 million.
Audience
At the end of the fourth quarter monthly audience of Facebook has exceeded 1.86 billion people, showing an increase of 17% in annual comparison. Of them of 1.74 billion are mobile users – 21% more than the year before.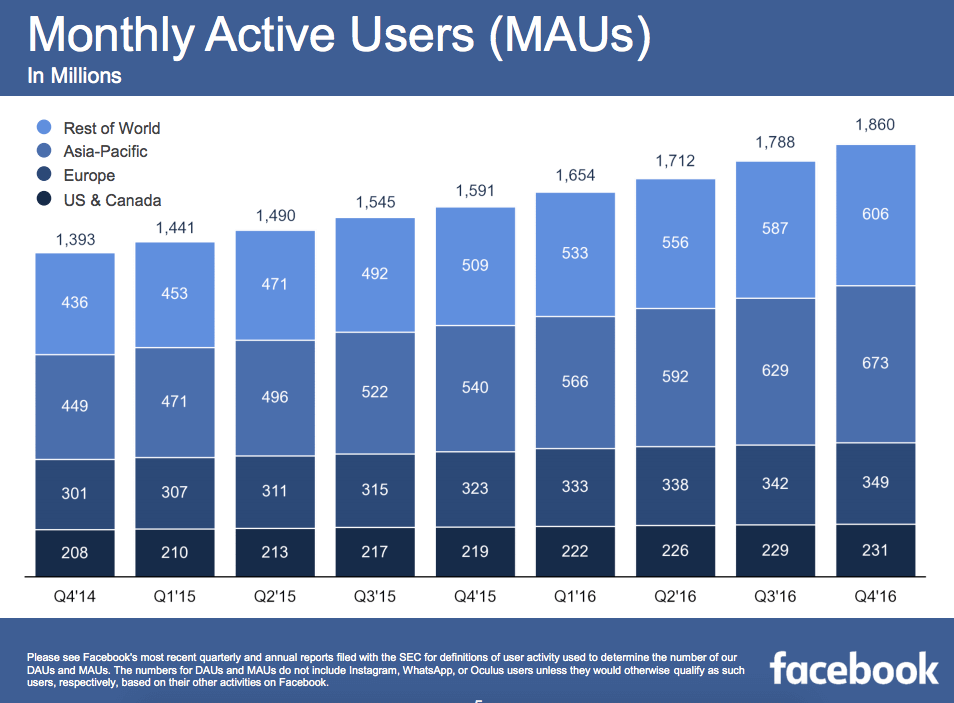 Daily visits, the social Facebook used by 1.23 billion people (18% increase). Mobile devices — 1.15 billion (increase of 23%).
On the backdrop of the financial statements the value of Facebook shares increased by 2.23% to $133,23 per share.