In Facebook you can now login using your electronic key
In Facebook, you can now authorize with dongle. About it reported in a company blog.
The use of standard two-factor authentication does not guarantee complete data security, noted in Facebook. Instead of having to enter an SMS code to confirm the entrance, now users will be able to use the USB drive was as an electronic key. Such keys are already being sold in various companies, including Yubico.
To use the new function, you need to add the key in your account settings: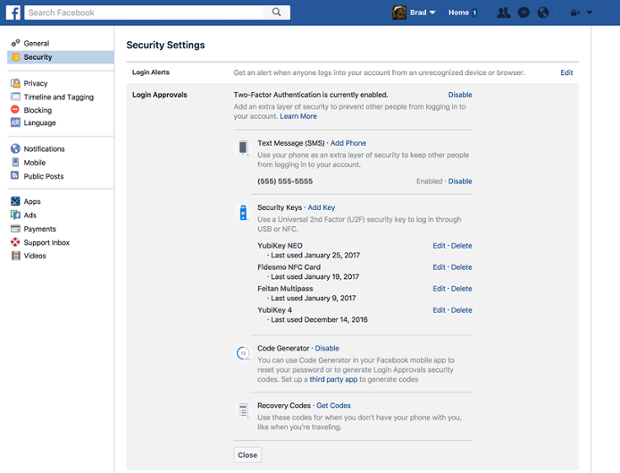 The use of security keys for two-factor authentication provides the following benefits:
A complete phishing protection.
The ability to use the same key to authenticate to all the services that support this function (Google, DropBox, GitHub, Salesforce).
Fast authorization. For confirmation of login will be enough to insert the drive into the USB port.
A new feature is not yet available for all mobile devices.