Facebook is testing a 'dislike' button in Messenger
Facebook is testing emoticons-reactions, including dislike button in Messenger. About it reports TechCrunch.
If user hover cursor over the message appears the button in the form of a smile. Clicking on button, the user can select a suitable response, including a 'dislike' (down thumb).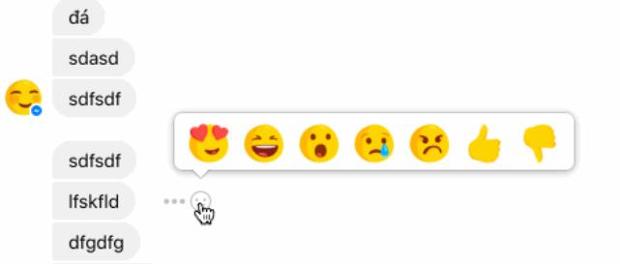 Each participant in the discussion will see how often used a specific reaction and who left it.
In Facebook confirmed testing a new feature:
We're always testing ways to make Messenger more fun and engaging. This is a small test where we enable people to share an emoji that best represents their feelings on a message.
If innovation is to be welcomed, it will run for all users of the application.
Facebook has launched a 'reaction' – extension of the Like button in February 2016. In addition to the traditional 'like' in the social network became available five new buttons-smileys expressing different emotions:
Love;
Joy;
Surprise;
Sadness;
Anger.