Index of CTR advertising on Facebook grew 42%
In the fourth quarter of 2016, global clickthrough rate on Facebook increased by 42% in the annual comparison. About this state Nanigans in date report.
In the category of ecommerce increase of click-through rate was 66%.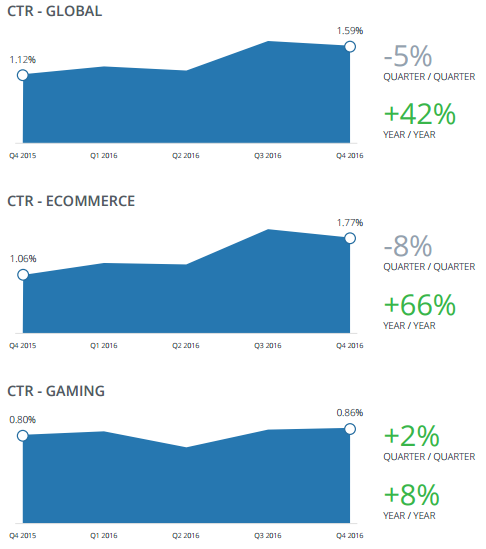 Desktop advertising is still the main item of expenditure for companies operating in the field of Internet commerce. However, investments in the mobile segment continues to increase. In the reporting quarter, they increased by 23 percent year-on-year.
During the three-month period, the profit from advertising on Facebook (ROAS) increased by 33%, and the number of purchases increased by 68% in the annual comparison.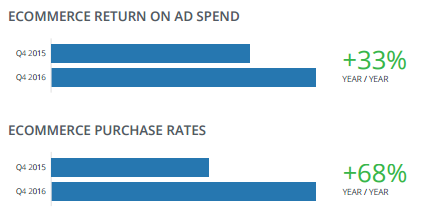 Spending on mobile video ads in the fourth quarter reached its peak, showing an increase of 20% compared to the previous quarter. 18.9% of all money spent on mobile advertising were video ads in the regions of North and South America.

Budgets dynamic is also continuing to increase rapidly. For the last three months of 2016, the expenses in this format has increased by 164 percent year-on-year.

The company Nanigans develops automation tools advertising. Among the clients of the company include representatives of ecommerce and the gaming industry.