Facebook launched auto-captioning for videos on pages
Facebook launched a feature that automatically creates captions for videos on pages, reports TechCrunch. While it works only in the English language.
According to the press Secretary of a social network, launched was launched in October. However, it has become known only now.
Now, when the admin of the page will load the video, he will see a new button "Generate" in the video editor. Clicking on it, it will involve adding autosubmitter:

This button will also appear over the video in the feed page.
The proposed subtitle can be edited: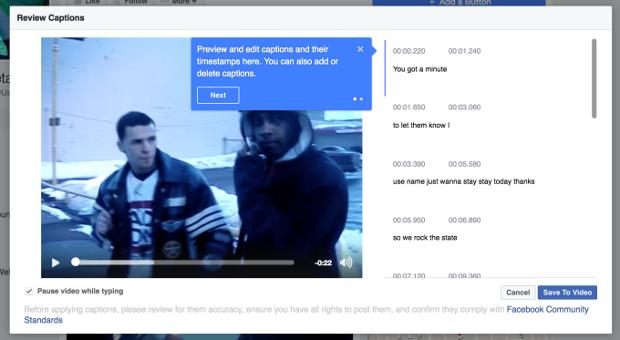 Automatic subtitry work based on the technology of speech recognition. At the moment, they frequent errors. It is expected that over time, their accuracy will increase. To facilitate this there are edits made by administrators of pages.
Recall that Facebook launched auto-captioning for video advertising in February 2016. It is possible that in the future this feature will be expanded in the video all social network users. Meanwhile, the company refused to comment on his plans.