In Facebook Analytics for Apps added 2 new features
Facebook announced about the launch of two new features in Analytics for Apps. Now marketers and developers will be able to compare data about the two segments simultaneously to see which other websites are coming.
The comparison function of the data segment allows you to see their differences in metrics such as active users, revenue and events.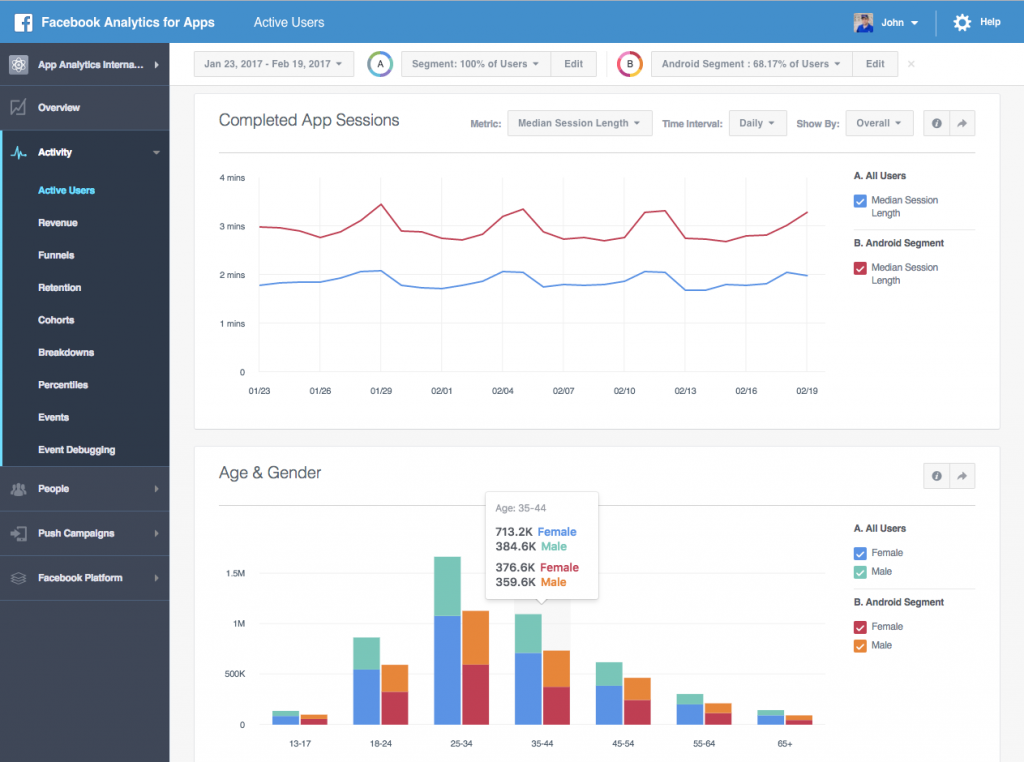 Add support referring domains gives user the opportunity to know from what sites people come.

With these two features the experts will be able to understand what actions they need to take for increase conversions and transactions.
Facebook also reported that the number of users Analytics for Apps service crossed the mark of 1 million. From September 2016 this figure rose to 25%.
Analytics for Facebook Apps service was launched in 2015. It allows you to see what people use the app or website, how they found it and how it is used.
In September of 2016 Facebook significantly improved functionality and updated the interface of the service. It became available more information about how social network users interact with mobile applications, there was intelligence sharing content, transaction statistics, the ability to customize special notices, event tracking, etc.