The activity of the audience Facebook decreased
Marketing platform Mavrck's shared the results of a research about current trends in Facebook user behavior.
According to the report, in 2016 the activity of social network users decreased. They published fewer posts and showed less engagement in the interaction, than a year earlier.
Involvement
In 2016 the involvement of the post decreased by 15.4%.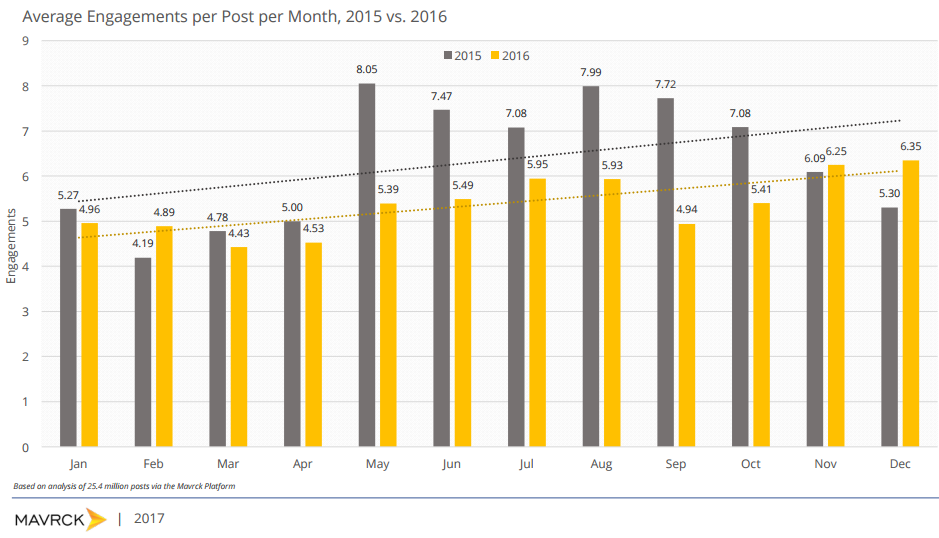 The number of likes for a post has decreased by 7.87%, comments – by 37.47%, reposts – by 27.8%.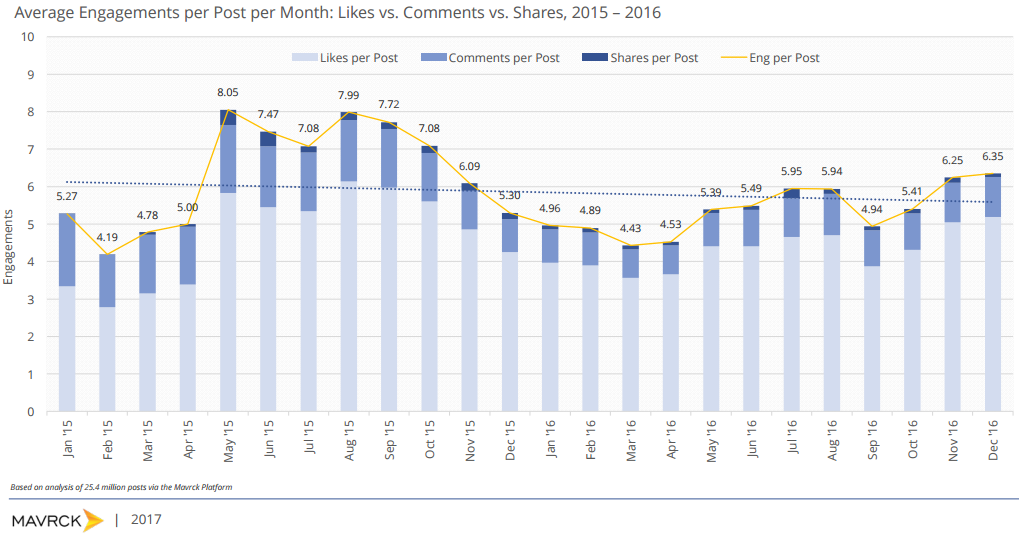 Engagement per user decreased by 11.41% in the annual comparison.
Posting
Last year users posted less original content. The number of posts per person decreased by 29.49%.
UGC vs Brand-content
User-generated content mentioning the brand showed better results than official brand-content. The engagement in 6.9 times higher. This implies that companies should regularly interact with their agents of influence.
Although 2016 showed the worst results compared to 2015 the end of the reporting period, but the engagement has grown by 26.06%. It is quite possible that in 2017 we will see more activity from users.
Report Mavrck is based on data from 25 million posts in Facebook, published in the period from January to December 2016.