The coolest virtual experiments from Google Chrome
The most interesting experiences powered by Chrome Experiments. They not only demonstrate the level of complexity that today's available Internet technologies, but also have considerable educational value.
The Chrome Experiments project opened in 2009 to demonstrate the innovative possibilities of Internet browsers. Today it is available for more than 1 100 experiments, sorted by different topics.
Globe
Globe - https://www.chromeexperiments.com/globe
The globe on which you can clearly see the different information level of the population before the volcanic eruptions, the Internet traffic and the location of its subscribers in Instagram.
This open source project, and theoretically there can be inserted any data with reference to geographic location and/or time.
Music lab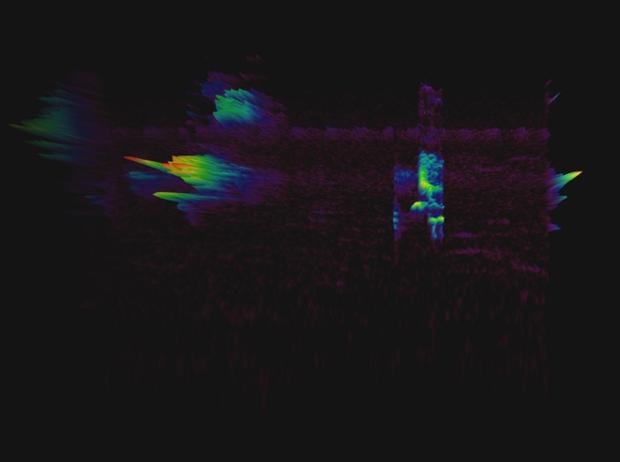 Music lab - https://www.chromeexperiments.com/experiment/music-lab

Funny sound imaging, music and gaming experiments. Here you can compose your own melodies, to learn the chords or just look at adorable interactive animation.
In the game setting, for example, you can experiment with your own melodies, recorded using different geometric shapes.
Biodigital man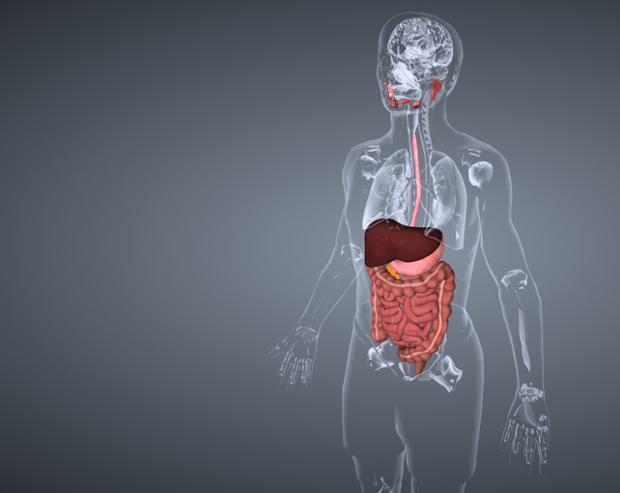 Biodigital man - https://human.biodigital.com/

Amazingly detailed and accurate 3D map of the human body. It can be used not only curious, but also doctors in their training and practice.
In addition to the anatomical organs there is also a pretty impressive catalog of diseases, each of which also lends itself to visualization.
Wikigalaxy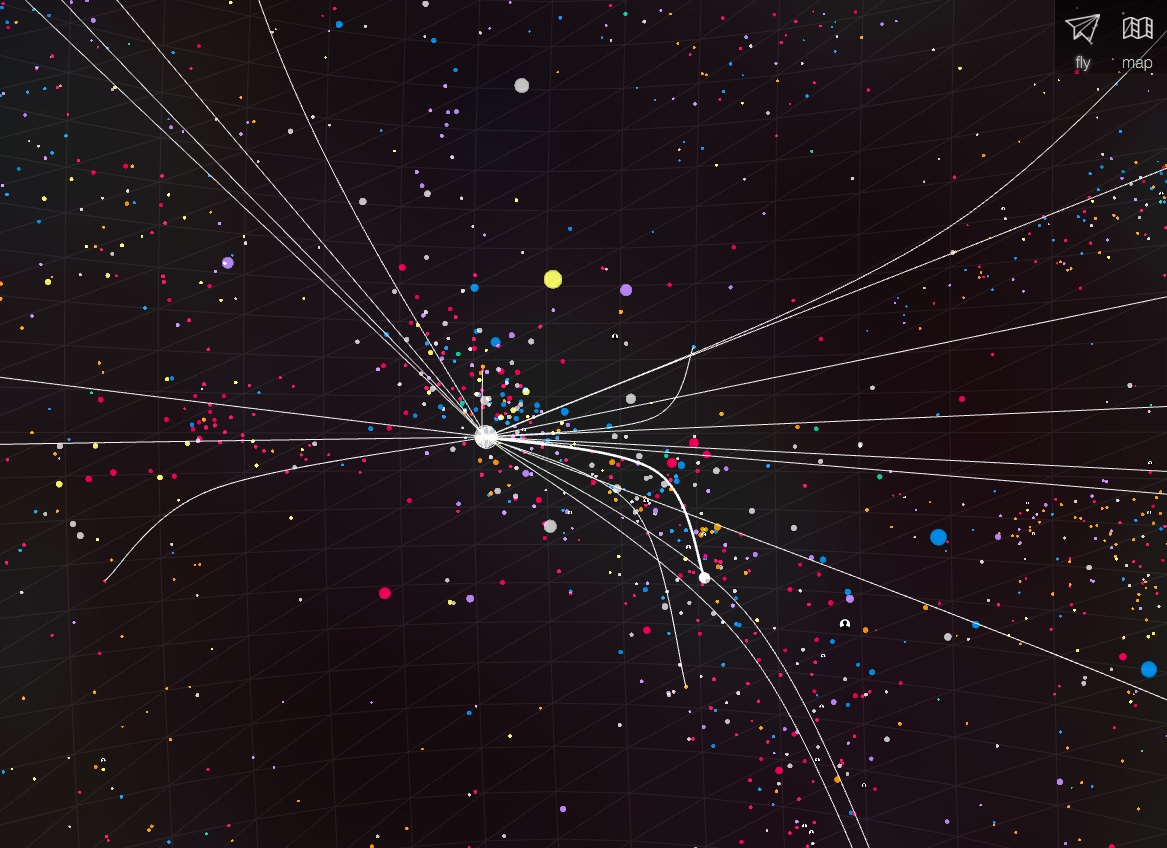 Wikigalaxy - http://wiki.polyfra.me/
A whole galaxy made up of Wikipedia articles. Each star is a separate article, and other related data form constellations. Clicking on any star, you can see the text of the article and all related links, are represented by links in three-dimensional space.
It also has its own search engine and airplane mode, in which you can travel in the knowledge map using the mouse wheel.
100,000 stars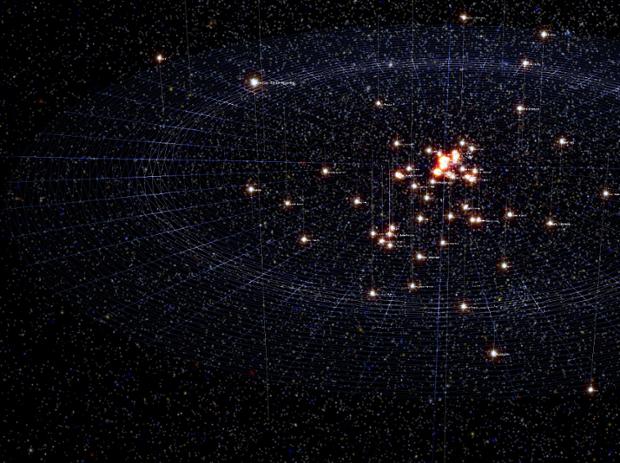 100,000 stars - http://stars.chromeexperiments.com/
Three-dimensional map composed of hundred of thousands of stars in the milky way. In the milky way, by the way, there are about 200 billion. The basis developers took data ESA (European space Agency), NASA, and the Bright Star Catalog.
87 main stars, which are located near the Sun, you can see up close and read more about them.
The evolution of the Internet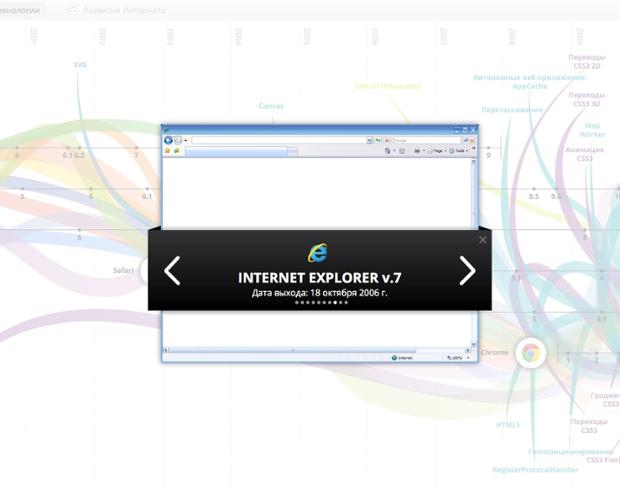 The evolution of the Internet - http://stars.chromeexperiments.com/
An interactive infographic where you can see how gradually developed the possibilities of the modern Internet.
About the most important events you can read a little more and see, for example, screenshots from old browsers.
Training of pronunciation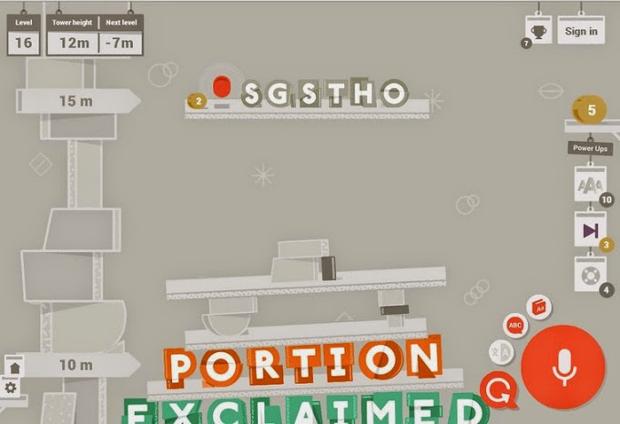 Training of pronunciation - https://spellup.withgoogle.com/
Game application to learn English. The aim of the game is to correctly pronounce the words heard and gradually build them higher and higher tower. Over time the complexity of the tasks increases.
To play, you will have to install it on your device Chrome.