Kyiv Outsourcing Forum 2018
Outsourcing Forum 2018 is the largest event in the field of IT outsourcing business in Ukraine. In last years 9 conferences for owners and managers of IT outsourcing companies, top managers, representatives of European business associations were held.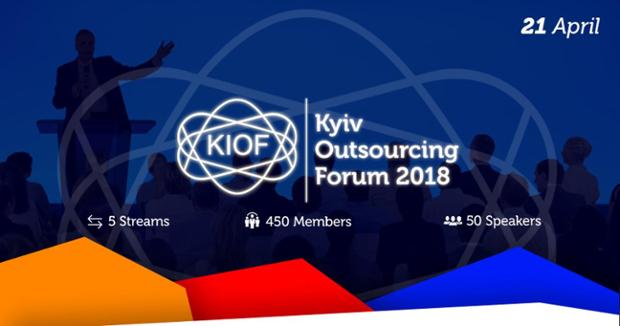 The 11th Outsource Forum from LemBS will be carried out at the heart of Ukraine this spring.
Transformation time has already come!
Kyiv Outsource Forum 2018 - Build US / Europe IT Service Company in Ukraine
Expect on April 21:
Around 50 speakers of top Ukrainian and foreign companies
More than 450 participants
Kyiv Outsourcing Forum 2018 program consists of the following streams:
Outsourcing Business: Strategy, PDS20, products, purchases, investments
BDSM: Upwork, sales using various methods, searching for a niche and business models, partners
Organization Development: Company growth, PMO building, relationships between partners, management system, education, HR, corporate culture, recruiting, taxes, infrastructure, contracts.
New Tech: AR/VR, Blockchain, IoT
Workshops
Private meetings
And, as usually, interesting Preparty and incredible Afterparty!
Why is our conference worth visiting?
This is a unique opportunity to share experience and skills with your associates.
This is interesting information from the best IT outsourcing specialists.
These are the latest IT outsourcing trends from global experts.
These are new contacts for you and your business.
These are real cases of the best IT outsourcing companies in 2016.
To register for the Kyiv Outsourcing Forum 2018 and learn more about the event program visit: http://outsourceforum.org/
Follow the news and announcements on our official Facebook page: https://www.facebook.com/ukrof/
Gain new experience and acquaintances for the success of your business at Kyiv Outsourcing Forum 2018!
Organizer: LemBS (Lemberg Tech Business School)