Google can evaluate the quality of the site by AMP-pages
The employee of the Department of quality search Google John Mueller responded to two questions regarding the AMP.
First, he reiterated that the use of AMP is not a ranking factor. Google has repeatedly talked about it, but questions on this subject continue to rise: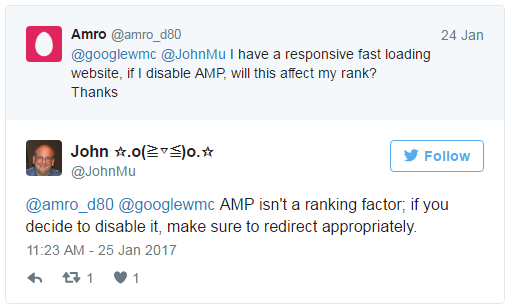 Secondly, Mueller explained that if the AMP page is marked as a canonical, Google will evaluate the quality of the site/pages on them. In other words, if you created an AMP version of the site and indicated it as the main, then Google will consider in ranking the quality of the AMP.
This answer was given during the last hangout for webmasters. Check it out, starting at 11:46 video below: