Google changes the design of the AMP pages while browsing
In early 2017, Google will change the design of the AMP when viewed in search results. In the end, users will be easier to find the URL leading to the page of publication on the website of the publisher.
Currently Google different downloads AMP regular content. Click on regular content the user is redirected to the publisher's site, and click on AMP stays in Google. In the search bar URL displays Google. This confuses those people who want to share.
To solve this problem, Google plans to change the design of the block that appears above AMP content. At present, it specifies the domain of the publisher's site: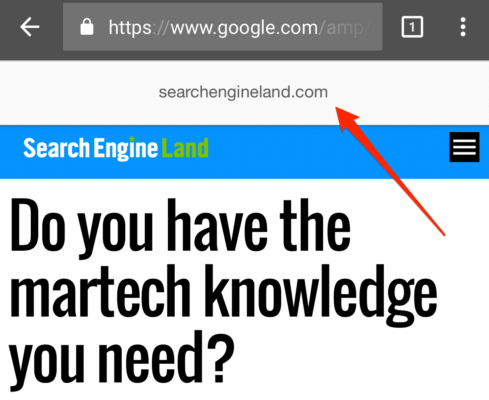 The link is not clickable and points to the website as a whole and not to a specific page. The aim of Google is to change this block to the people it was easier to see and copy the actual URL of the article. In addition, there may be buttons for sharing on social networks.
The exact date of this change to Google is not called. It is expected to be launched in early 2017.
Recall that recently Google has updated the report on AMP in the Search Console. Now all the errors are divided into critical (to prevent indexing) and non-critical.