AI and Big Data Day conference
March 10, 2018. Continuing a tradition, Lemberg Tech Business School will host again Artificial intelligence and Big Data Day conference in Lviv. The event will bring together nearly 350 data scientists, developers, startup entrepreneurs, researchers, engineers, investors and just interested in this area from Ukraine, Germany, the Czech Republic, Switzerland, the USA, Canada and Eastern Europe. Around 40 experienced speakers will keep a speech there. The conference is devoted to the latest developments in the field of artificial intelligence and processing of big data. It is a professional discussion platform that assembles researchers and practitioners who work at the forefronts of mankind opportunities development. This platform has been created in order to combine scientific approach, entrepreneurial skills and engineering talents and to spread the latest knowledge.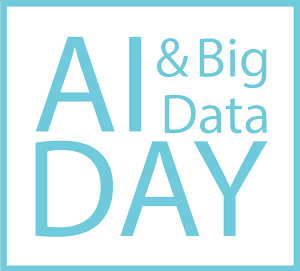 Streams of the conference
Data Science
A stream created for everyone who wants to learn about the latest ideas andapproaches in Data Science, as well as to get acquainted with the potentialmentors and partners.
Startups
A stream for those who look for the answers literally with a lantern in the hand. Expand your horizons and get new knowledge. Recent trends, reports on the use of the best tools, insights from experts, unique first-hand experience.
Data Engineering
A stream for developers and scientists who create new technologies and want to get acquainted with successful cases and real examples of technology implementation based on data that works effectively on the market nowadays.
Workshops
A stream created for deeper immersion into an interesting topic and gaining practical knowledge.
Ticket prices
"very early birds" the first 30 registered participants - 950 UAH
"early birds" until December 15 - 1300 UAH
"standard" until February 10 - 1600 UAH
"final price" - 1900 UAH
Ticket price includes free visiting of all streams of a conference, lunch and coffee-breaks for networking, certificate and records of all reports after aconference.
Do not miss an opportunity to register for a lower price
Registration for the conference
Organizer: Lemberg Tech Business School - an organization with 9-year history of successful conferences: Lviv Mobile Development Day, GameDev Conference, Lviv PM Day and Lviv Freelance Forum.
Make the weekends on your calendar red and follow our news!