Google AdWords tests underline a URL in the ad
English-speaking users have noticed that Google AdWords is testing a underline display URL in ads.
It looks like this: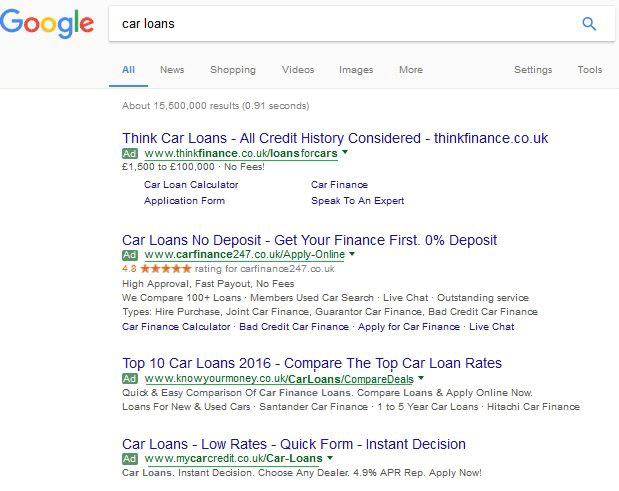 The underline that appears and disappears depending on request and time of the search.
Testing is conducted on a limited scale.
We will remind that in November, AdWords experimented with showing images in extensions Sitelinks. And earlier this month, users noticed that Google is testing advanced block product listing ads (PLA) on the right panel.