AdWords expands testing of the new interface
Google AdWords expands testing of the new interface. In the coming months, access to the alpha version of the UI will get even more advertisers. About it said the Vice-President of AdWords products, Jerry Disler (Jerry Dischler).
After gaining access to the testing of the new interface will be loaded automatically or in the upper right corner of the screen will show warning message:


When you first load a new UI in the account of the user will be prompted an overview of its main features.
Beta testers will be able at any time to return to the standard version of the UI and back. In the updated interface, there is no possibility of export data.
Google continues to add features to the new UI. So it makes sense to periodically check for the presence of innovations.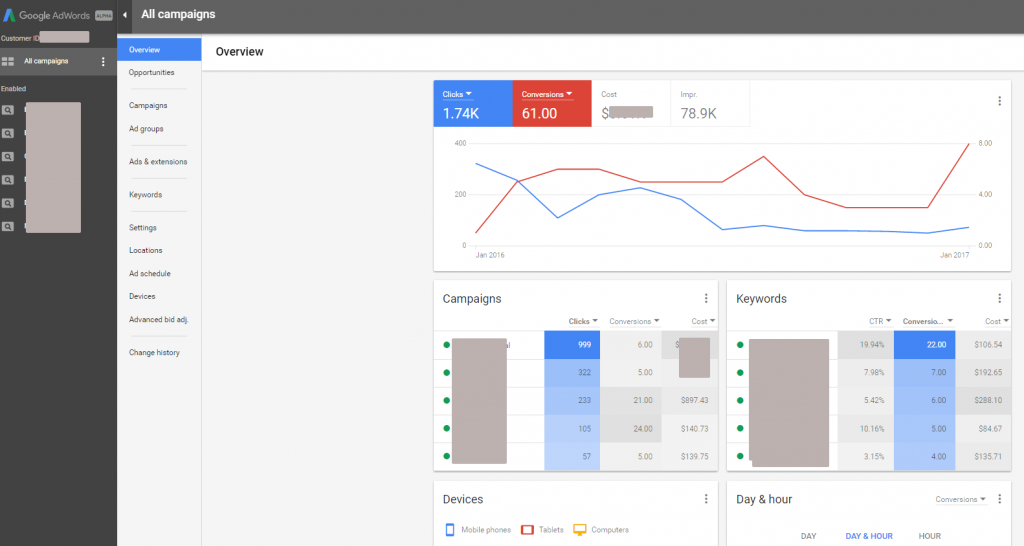 Google noted that the selection of accounts to participate in the testing will be based on a number of factors. One of them – which functions are used.
Previously the company announced a large-scale redesign AdWords in March 2016. Upcoming changes are designed to make the service more simple and easy to use and its interface is more modern. The end of this process is planned for late 2017.
Testing of the new UI was launched in the summer of 2016.
The last time the company performed a redesign of AdWords in 2008.