Google launched a new advertising format in AdWords
Google AdWords has launched a new ad format - ad locations. About it is reported on the service's page in Google+.
Now, when the user is near store, in the ads can display the following information: the exact address, routes in Google Maps, opening hours and photos.
In the screenshot below – is the local bakery. This ad, for example, may seem to the user which reading a food blog.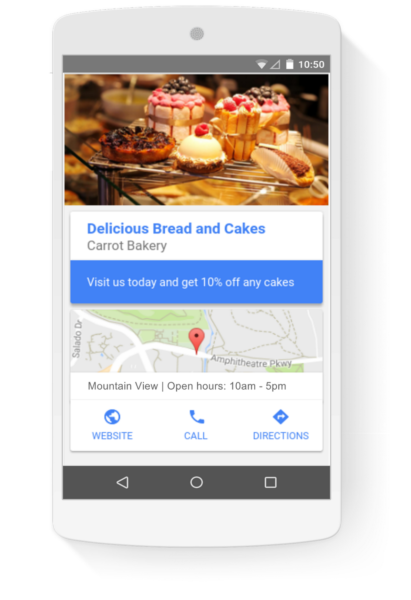 The new format is available in the ad gallery in AdWords. Advertisers can upload the template to three images, add logo, title and description.
It is important to note that when creating a new campaign, AdWords will automatically include in the announcement the exact address, opening hours and other information. If desired, this feature can be disabled.
The innovation is intended to help advertisers attract more visitors to their shops and restaurants.
More information about the Addresses extension available in the AdWords Help center.