AdWords is testing a new format PLA and ads in the local SERP
English-speaking users have noticed about two new test Google AdWords that relate to product listing ads (PLA) and advertising in the local search engine results page.
The new PLA format in mobile results
Usually commercial ads in mobile search engine results page presented in a scrollable carousel. As part of testing, this unit includes only two cards. And one of them is an ad by Google.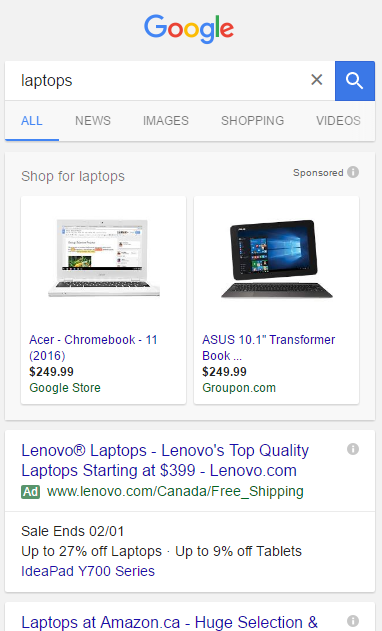 In the current version of PLA is as follows: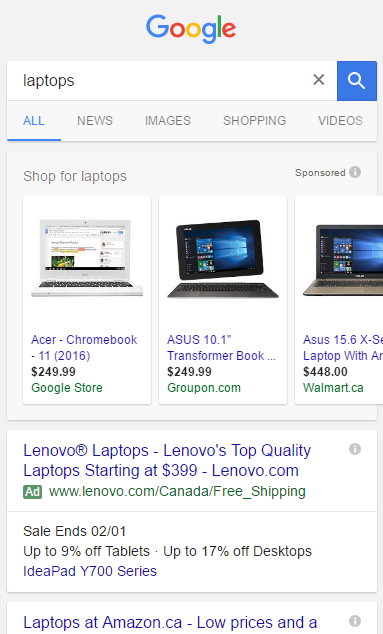 The new format ads in the local results
As part of the test ads in the local search engine results page feature in the form of a scrollable carousel of the individual cards: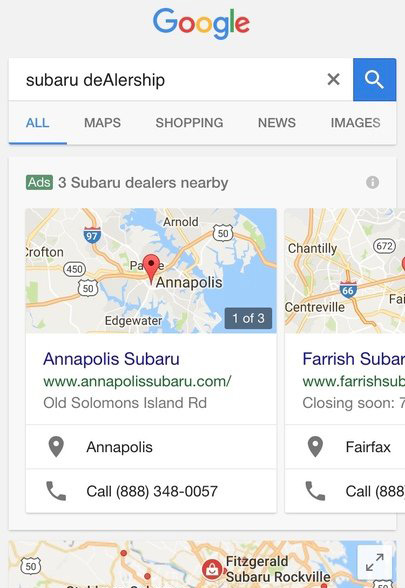 Previously, in December Google was testing showing the three product ads in the top of the desktop issue. Usually in this section displays 4-6 PLA.
In the same month, Google tested advanced PLA block in the sidebar and in the beginning of 2016 show 16 product listing ads on the SERP.
About that block local SERP will appear in advertising became known in June 2016. This month Google tested the PLA in this ad unit on mobile devices.