Google testing carousel of multiple extensions
English-speaking users have noticed that Google is testing AdWords ads in the carousel of several extensions. The experiment is carried out in the mobile results.
The screenshot below shows that the carousel includes extensions such as additional links, seller ratings and structured descriptions: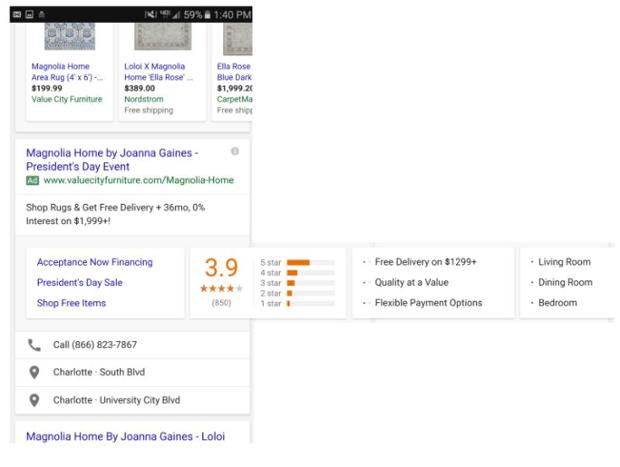 Under the carousel is a extension of the call and two extensions for addresses.
Google is constantly experimenting with different designs of extensions in the ads. Current test noticed in the United States. The extent to which it started remains unknown.
Previously in the beginning of this month, AdWords has tested a new format for ratings in ads.