AdWords allowed us to add the audience at the campaign level
Google AdWords announced that advertisers will now be able to add a remarketing audience to the campaign level. Innovation is running in all accounts.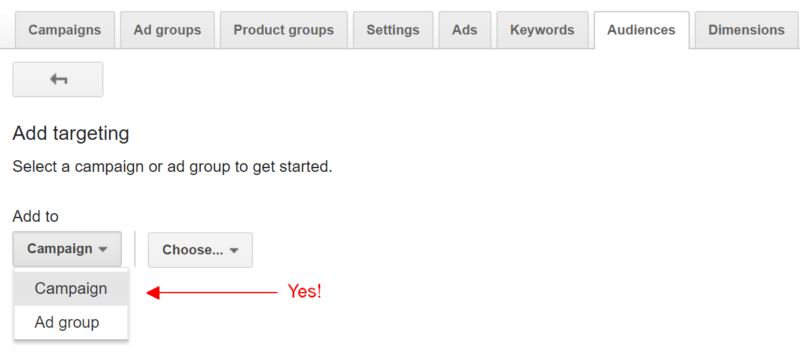 Previously, users had to assign the audience for each ad group and make adjustments in rates at this level. A new option will allow them to save time.
That RLSA lists and Customer Match can be added at the campaign level, not just the ad group, it became known in September.
And last week, AdWords made it easier to control Customer Match. Now advertisers will be able to add and remove email addresses from existing lists by downloading data file. Also it will be possible to completely replace the current list in the file without creating a new list.