AdWords added a new feature for ads with phone numbers
Google AdWords announced several updates regarding ads with phone numbers.
The extension 'Phone Numbers' at the account level
This innovation is launched for those advertisers who use the same the phone number in call extension. Now they do not need to apply several times the same extension within the account.
Updated reporting for extension call
Soon Google will start to provide statistics about views of the phone numbers and calls at the ad level and keywords.
Automatic expansion of 'Phone Numbers'
In the coming months, access to this type of expansion will get more advertisers. Testing of automatic 'Phone Numbers' expansion was launched in January.
Updated ad format 'Call-only'
Last summer, AdWords has begun testing displaying the company name in the headers of the ad format 'Only phone number'. Now this change starts worldwide.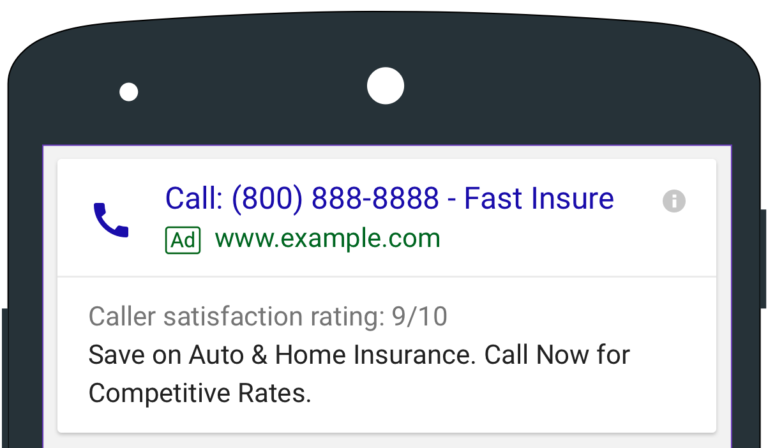 In January, Google AdWords started showing the phone numbers of branches in the ads addresses. Innovation is running in test mode.