Google Adwords is testing adding ad to accounts
Last week Google Adwords started testing adding text ads to the accounts of the advertisers. The pilot program is called Added by AdWords. It started on January 26.
The first group of advertisers has received notification of the program starts in January 12. Those who agreed to take part in it, began to see new ads in the ad group, two weeks later on January 26.
To date, testing involved 2 000 accounts. It is those accounts which have established ad campaigns with optimize for clicks or conversions and multiple ad groups.
New ads created by the staff of the service on the basis of existing ads in the account and content on landing pages. Then those ads are checked by a separate team for quality.
All AdWords ads are marked as Added by AdWords. In the example below, Google has added two test ads in the group, where there was only one announcement: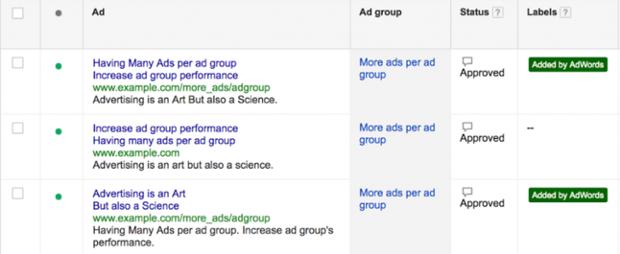 Google noted that the addition of more ad groups can improve their effectiveness by 5-15%.
The start of the program marketers perceived ambiguously. The appearance of this functionality have raised concerns about Google's control over the ad creation and role in the process of machine learning. Expanding the scope of testing will be difficult without automation.
There are suggestions that in the process of testing Google can teach artificial intelligence to create ads.