Spending on Internet advertising in the U.S. grew by 20% in the third quarter
In the third quarter of 2016, spending on Internet advertising in the US totaled $17.6 billion, showing a growth of 20% in the annual comparison. It is stated in the report by the interactive advertising Bureau (IAB).
It is noted that 20% is the maximum growth rate for the third quarter over the entire period of tracking data. Quarterly growth was 4.3%.
The chart below shows the growth in expenditure on online advertising for the past 10 years: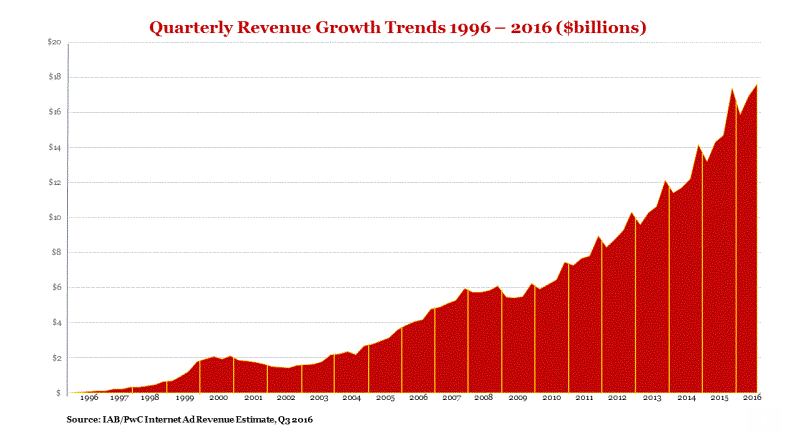 As for ad formats, in the first half of last year, spending was distributed as follows:

Contextual advertising – 50%;
Media – 31%;
Video – 12%;
Other formats – 8%.
In the first half of 2016, spending on mobile advertising made up 47% of total budgets on online advertising in the United States. This is 17% higher than a year ago.
Despite the growth, the situation in the sector difficult. It is still relevant problems such as the rise of ad blockers, fraud and inaccurate measurements. According to estimates ANA and WhiteOps, in 2017 due to bots, advertisers worldwide will waste at least $7 billion.