Wix Contest
You can found this material in Google for one of the following key words:
Wix Contest;
Wix Competition;
Wix Challenge.
Before deciding to participate in any competition where the organizer is Wix, please read this araticle.
I participated in the Wix competition. I spent 5 months on the Wix Challenge. But something happened that disappointed me. Below I bring some facts, not a personal opinion.
Most likely, you think that if the Wix competition has rules, then everything will be fair. Unfortunately, it is not. The rules are not respected. Even if your opponent clearly violates the rules and you fix it, then still your competitor can win. The rules are not met. So, participate in the competition there is no sense, because you will lose in any case.
Below you can find information about the results of the Wix Challenge.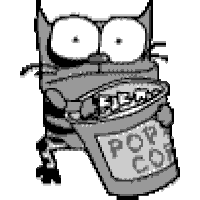 Wix Competition
Wix information about the preliminary results of the competition. You can see the results here - https://www.wix.com/blog/2016/12/revealing-wixs-very-own-seo-hero/
Any Wix contests in the future will cause doubts, because it is may not possible to win in competition, because the rules are not respected.
Google Ranking Engineer confirms the violation of the Google Guidelines.
This is a violation of the rules of the competition. I ask the judge and Wix management not to ignore this situation. But, the judge and Wix ignored the violation of the 'So called winner'.
In two words:
Competition rules prohibit violating the Google Guidelines;
The owner of the site seo-hero.tech claimed that all these links are legal (and again). He did not refuse having these links;
Google claimed that this is a violation.
Why did it happen:
The site seo-hero.tech has extremely obvious violations;
These violations can be verified by any user on the Internet.
The situation became even more extreme for two reasons:
The owner of the site seo-hero.tech twice confirmed that this is his link;

Google confirmed

that links is an absolutely clear violation of Google Guidelines.
After this the site win the contest. Results are falsified.
I asked the judge several times to comment, but there are no comments. This can not be explained in any way.
I made a post in social networks. The published information caused a stir:
Less than a day, the publication was read by more than

1,500 people

;
I have proposals to publish this information in the media.
We have the fact of violation of SEO Hero rules. The judge ignores this fact. I'm sorry, but it's like corruption.
It is most important. The rule must be met.
I hope that the situation will be corrected, otherwise the competition may end with a scandal in the press.
Wix Contest - Violation of the rule 4.1.3
According to the rules of the contest it is necessary not to violate the rules Webmaster Guidelines by Google:
4.1.3. The Hero Websites must be created, maintained and promoted in compliance with the Google Guidelines for SEO published at https://support.google.com/webmasters/answer/35769?hl=en
Link schemes is prohibited in the Webmaster Guidelines by Google.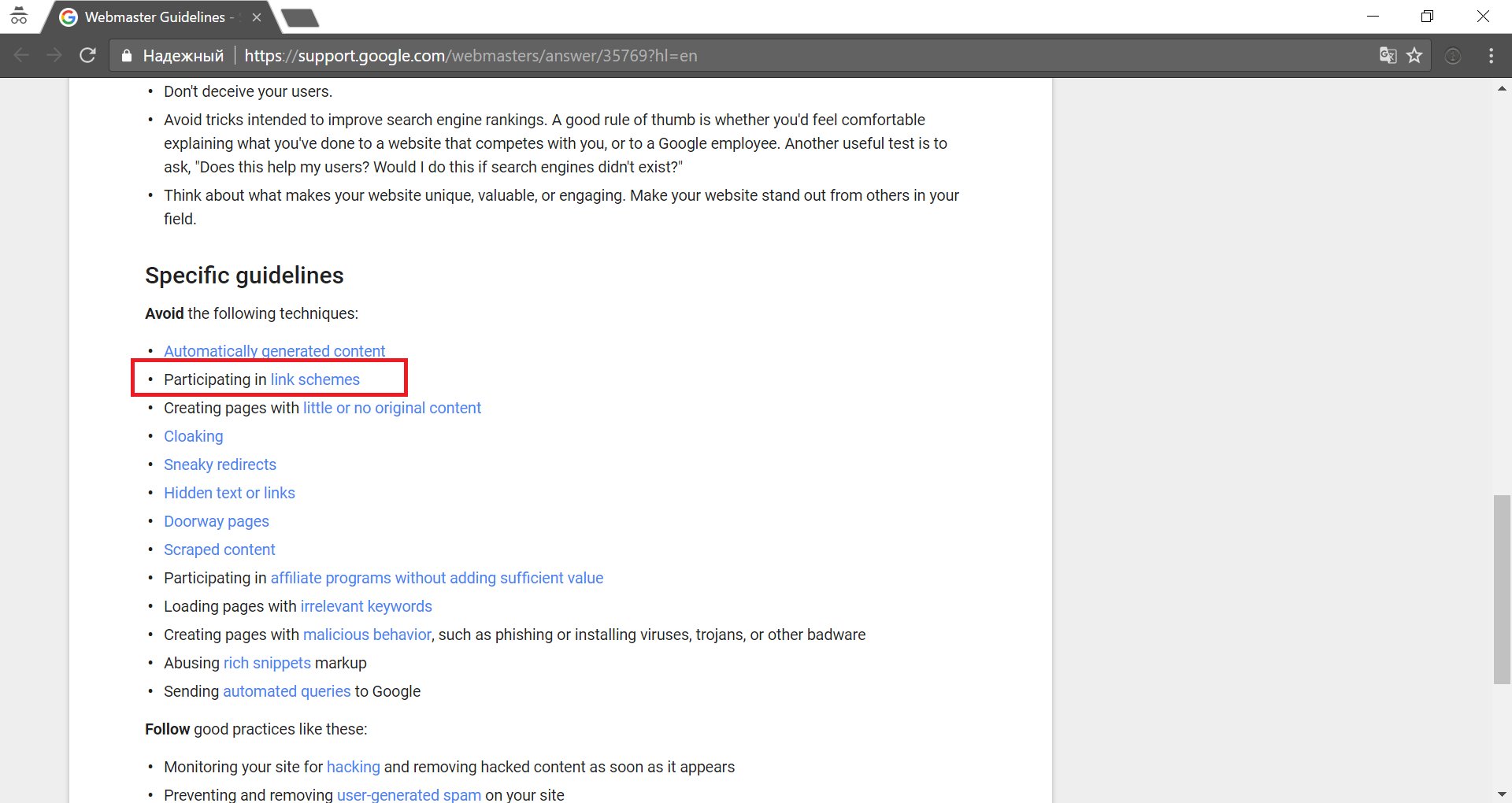 Video proof. 'Winner' of Wix Contest use link schemes
We see a violation of the rules. There can not be two opinions. Everything is obvious. But, the judge (Eran Hurvitz) and Wix ignored the 101% violation and awarded (?) the victory to this site.
Is sites which 'Winner' used in link schemes:
http://www.top10-strategie.fr/
http://pay-per-results.com/

https://www.dd-seo-hero.fr/
http://www.e-works.fr/blog/seo-hero-prochain-referenceur-francais/
http://www.innastudio.com/
http://www.agence-communication-nord.com/
http://www.colyseo.fr/
https://raiseupconsulting.blogspot.ru/2017/03/soutient-seo-hero.html
http://samuelhounkpe.com/856
http://www.sylvainvandewalle.fr/seo-hero-concours-seo-international-organise-wix/
http://www.lereferenceur.fr/blog/seo-hero-fin-concours-wix-approche/
http://blog.mediamiu.com/seo-hero-go-frenchies/
http://www.beetle-seo.com/seo-hero/
http://concours-seo.fr/seo-hero-wix-collabore-seo-temps-modernes-trouver-heros/
https://www.searchdatalogy.com/blog/seo-hero/
http://www.laurentbourrelly.com/blog/54570.php
https://www.loichelias.com/seo-hero-quand-le-marketing-tue-le-spirit-forthelulz
http://mydigitalweek.com/seo-hero-concours-de-referencement-de-google-seohero/
https://www.dd-seo-hero.fr/author/antoineromain/
http://lemusclereferencement.com/
http://internet-job.fr/concours-seo-hero-des-francais-dans-la-place/
http://lavoixdebretagne.fr/2017/02/13/bretagne-soutient-seo-hero-francais/
http://idewan.com/lab/concours-seo-hero-4497
http://www.mickael-challet.com
http://webandseo.fr
http://agof.fr/
http://www.canyouseome.com/seo-pourquoi-je-ne-vois-pas-les-memes-resultats/
The number of FrenchTeam link sources used by seo-hero.tech exceeds the number of all other link sources.
SEO Hero is not Team Competition
The site seo-hero.tech did not take part in the competition as a separate participant. It was a team participation, but SEO Hero is not a Team Competition.
seo-hero.tech itself confirmed that participation was as team.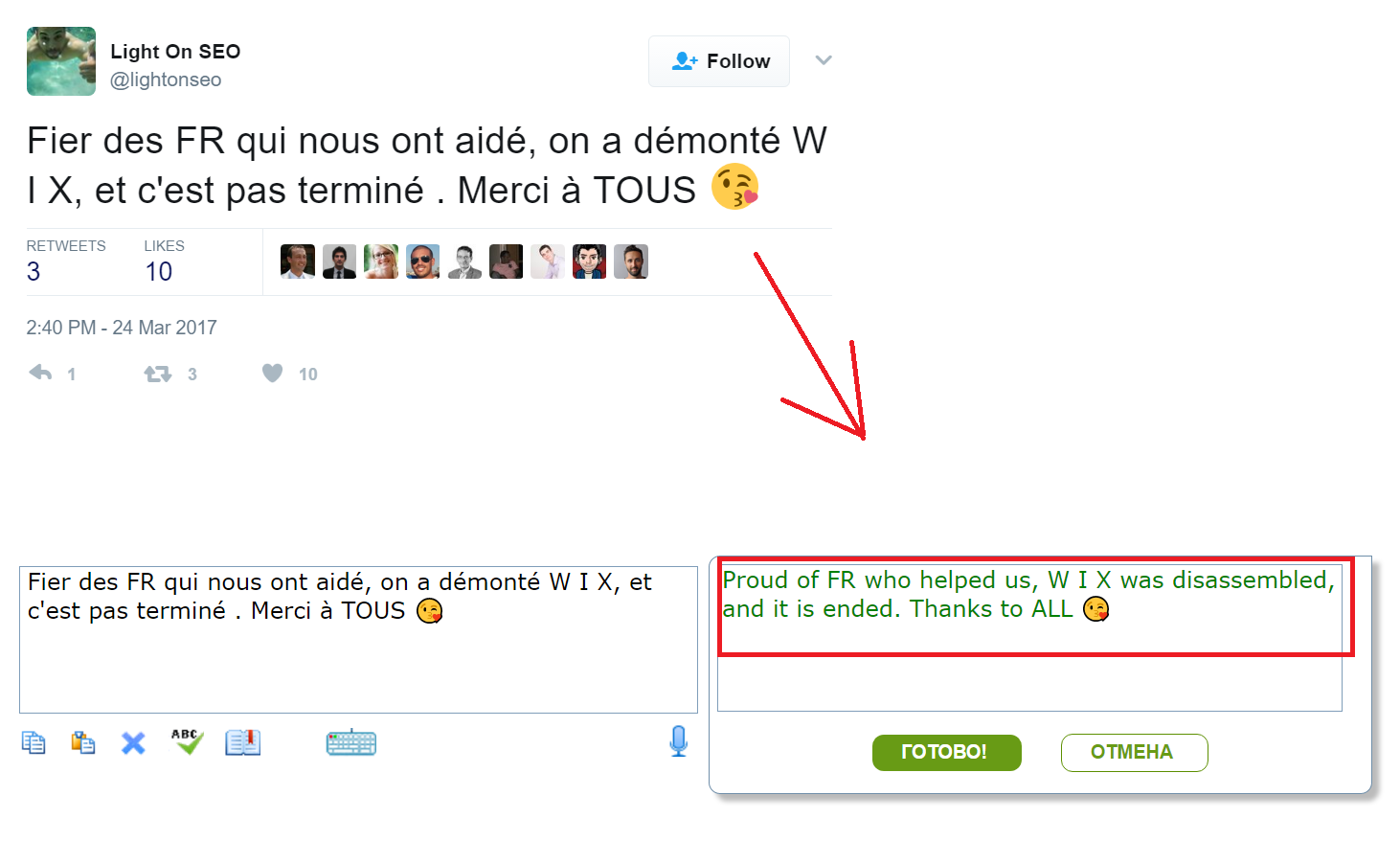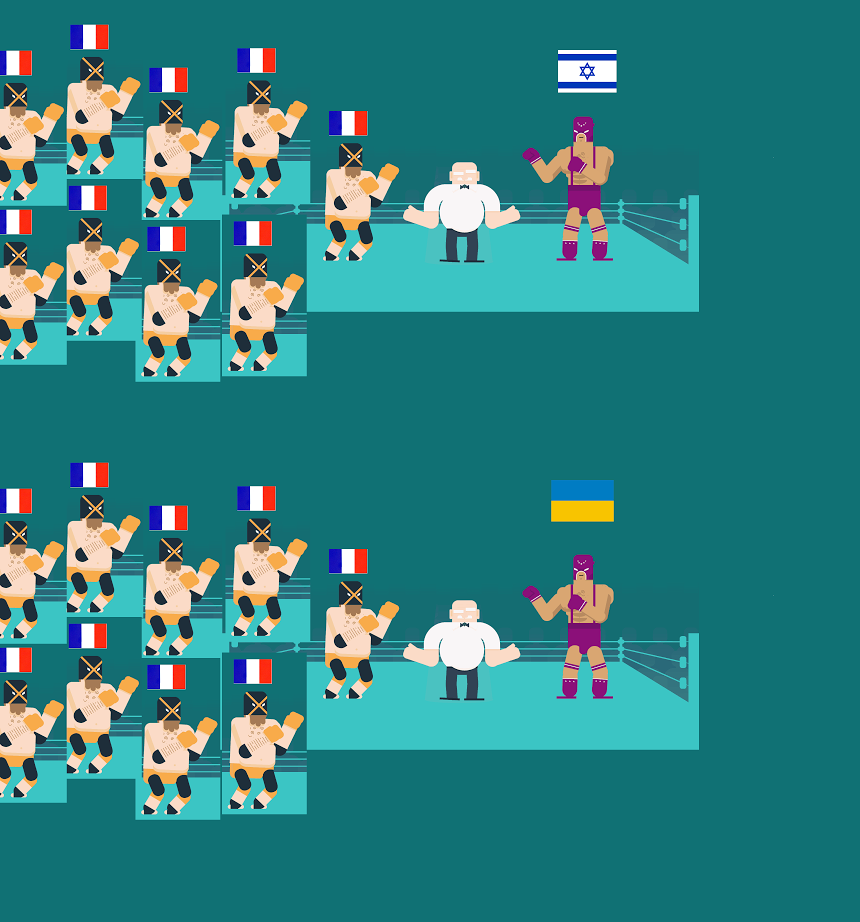 Wix Contest - Violation of rule 4.2
'Winner' did not provide full rights to the account at the right time. This is a violation will confirm the screenshot. This is a violation of the rules.
4.2:
In addition, each Participant must (i) open, prior to February 16, 2016, accounts in Google Analytics and Google Search Console, which will be associated with the Hero Website; and (ii) provide administrative rights to the Moderator's (as defined below) email, which is: judgewixseohero@gmail.com.
Are the rules written to be followed or is it just recommendations?
Wix Contest - Violation of rule 14.6
'Winner' used the Batman image on the main page of the site. This is a violation of the rules.
14.6:
Your Entry, the Hero Website and all elements and contest that appear in your Hero Website

do not and will not infringe the copyrights, trademarks, rights of privacy, publicity or other intellectual property or other rights

.
Not only the name, but also the image of Batman is a registered trademark of Time Warner. This is easily verified using the WIPO database.
For example, I followed the rules and bought images on Shutterstock. But, it turns out that there was no need to observe the rules? One more proof here.
Wix Contest - Violation of rule 4.1.3 (Hijacking)
The owner of the beanseohero.com site found traces of the FrenchTeam in the hijacking, he stated about this:
There's another website besides seoremake.com that appears to be hijacking and it happens to be called frenchtaskforce.com which may indicate the hijackers are the French SEO Team. None of their websites seem to be hijacked and there's another one trying to hijack Wix's SEO Hero website as well.
The optimizer used the domain name seoremake.com. Probably, Eran Hurvitz (Wix Contest judge) failed again.
I found some evidence of a one more seo-hero.tech violation. Look screenshot: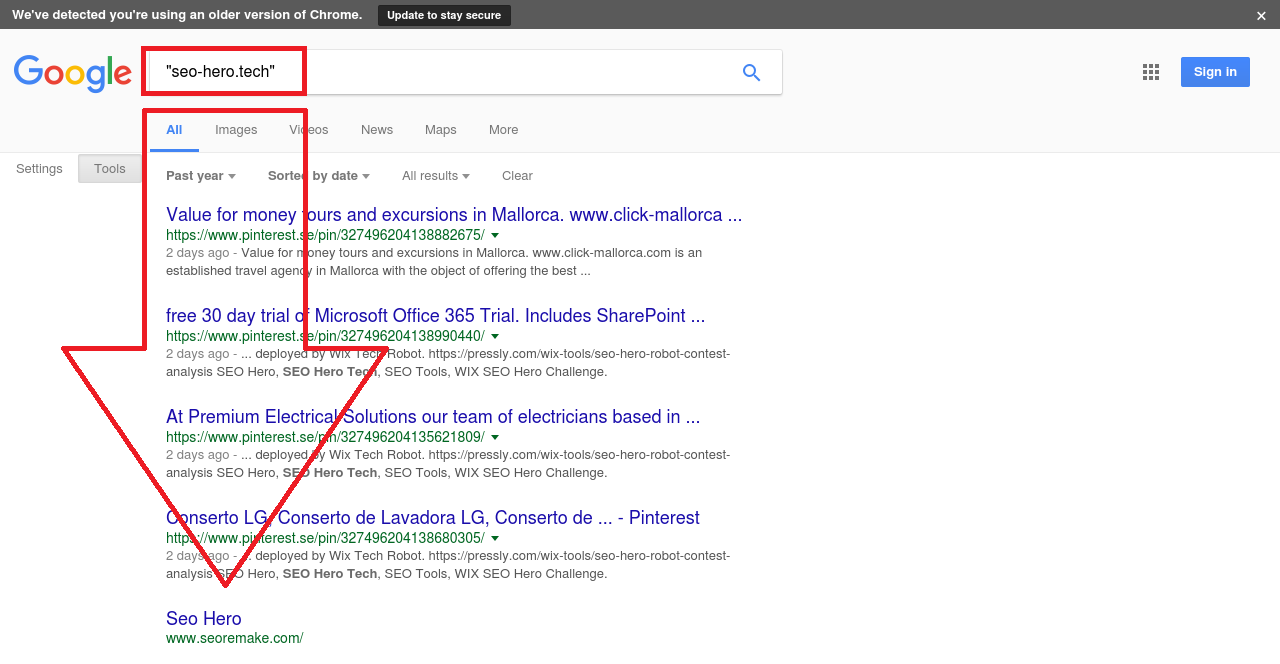 Wix Contest - Other violations by fake-winner
DDoS attack #1 (4 times)
The site seoheronews.com was committed DDoS attack for 4 times. This was reported in a message from the data center:
Dear Customer, We have just detected an attack on IP address 37.59.127.108. In order to protect your infrastructure, we vacuumed up your traffic onto our mitigation infrastructure. The entire attack will thus be filtered by our infrastructure, and only legitimate traffic will reach your servers. At the end of the attack, your infrastructure will be immediately withdrawn from the mitigation.
With a high degree of probability this attack was conducted by the FrenchTeam.
DDoS attack #2
A similar attack was directed at beanseohero.com, he stated about this:
Check out this massive spike of traffic all at the same time earlier today on beanseohero.com's Google Analytics. It looks like someone was gunning for me and tried to take down the website.
DDoS attack #3 After Publishing the Facts About Wix Competition
After I started publishing the facts about Black Hat SEO methods that the fake-winner of the SEO Hero had used, a DDoS attack was performed on SEOHeroNEWS.com by Wix fake-winner. More info here. As a result, it turns out that Wix is a sponsor of hackers. I think your Google (Wix partner) may does not welcomes that.
It is interesting that the attack start after I send letter to the judge at eran@mrkt360.com. Maybe the Eran Hurvitz (CEO mrkt360.com), as before, leaks the information for his protege again.
This indicates a friendly connection between the Eran Hurvitz and fake-winner.
Wic Challenge judge spoiled the reputation of Wix, now they are like a sponsor of hackers.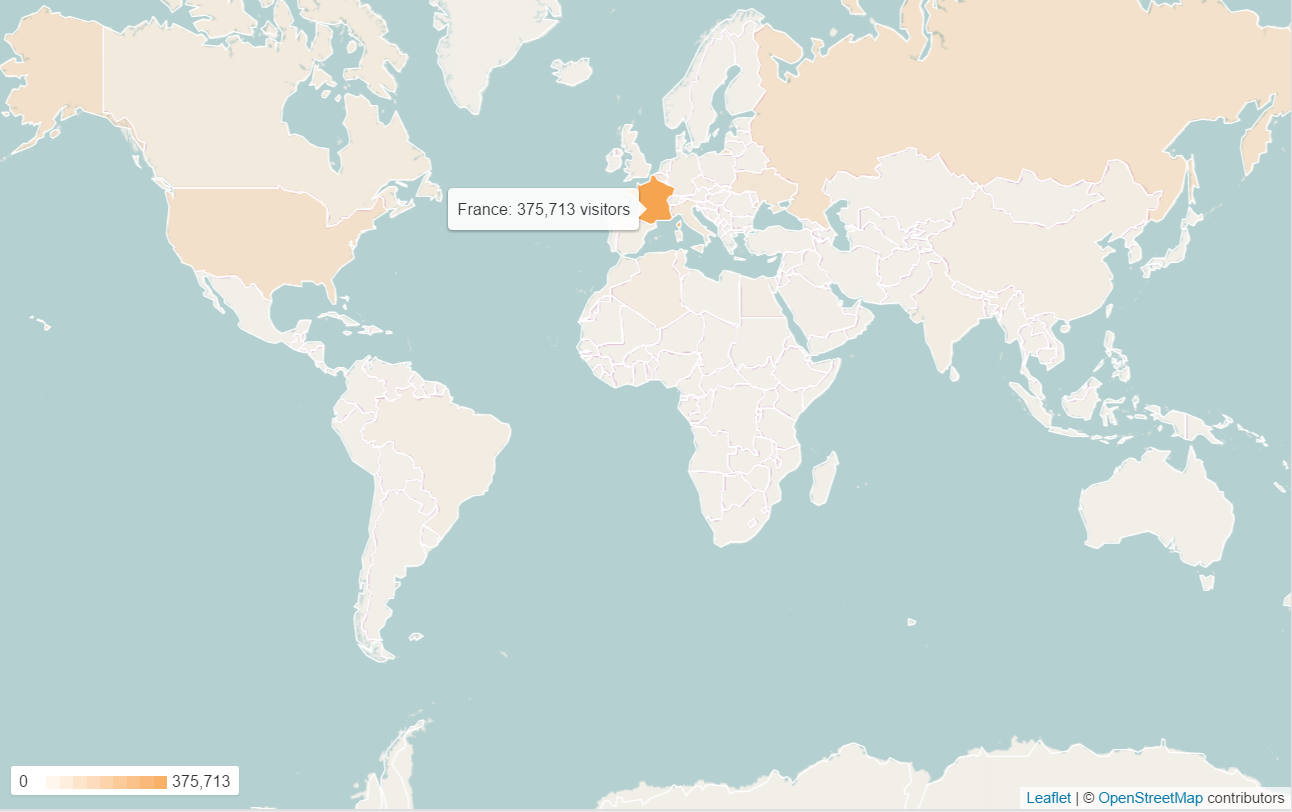 Video proof of DDoS attack by Wix Contest Fake-Winner
Fake-winner
seo-hero.tech confirmed that he participated not himself, but the team;
Did not even use the basic guidelines of Google;
Did not even use basic White Hat SEO features like SSL;
seo-hero.tech used a personal social account on Twitter to promote the site, instead of creating a new one. For example, I created a new social account for seoheronews.com, instead of using my own account, where I have more than 6,000 subscribers at vk.com and over 5,000 at facebook.com. I think, initially the conditions must be equal for all;
Used fake-DMOZ for links;
Used SEO links from affiliated sites.
Uncultured behavior by fake-winner
Impressions about seo-hero.tech:
The owner of the site seo-hero.tech tried to exert pressure on the judge using Twitter. This is very uncultured. I have several times more subscribers, but I did not use them to pressure the judge;
Swear words, unworthy behavior. This is very uncultured;
Fake pictures signed by the name Wix;
Participation in the the so-called BlackDay online event dedicated to black methods of SEO;
Negative and not respectful comments about Wix;
Etc.
Fake-winner is a specialist in BlackHatSEO. Proof here (again, again and again).
It turns out that Wix has sponsored BlackHatSEO, which is forbidden by Google. I think this is not exactly what Google and users expect from Wix.
There is a possibility that this will affect the partnership between Google and Wix.
Wix Contest Results
seo-hero.tech violated Google's rules, this is a fact confirmed by Google! I think if the judge closes his eyes to obvious violations of the rules, then the reputational damage for him will be many times more than the prize fund of the contest.
It were unfair, if the winner of the contest would be a site which violated Google's rules. It could create negative image of Wix.
Some experts suggested that Wix organized a contest and gave a victory to Wix employee in order not to pay $50,000.
One more thing. Can you imagine what would happen if the US participated as a team? Who would have won then? This means that from the beginning of the competition, participants from Brazil or any other country who participated as one participant and followed the rules of the SEO Hero contest had no chance of winning.
This is a violation of the rules and manifestations of not respect for many countries.
Many people from different countries support me. Thank you all for your support.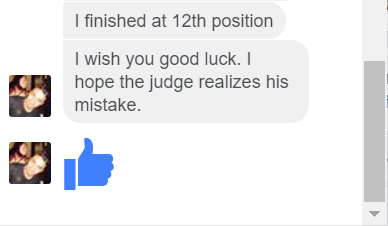 I asked judge by skype and by e-mail how this happens that Google confirmed the violation of Google's rules by fake-winner seo-hero.tech, and the judge ignores. The judge did not answer me. The judge severed contact in Skype.
For the reason that I was able to get a comment from Google, it's impossible to explain.
Some optimizers have suggested that the competition was originally conceived in such a way that it was impossible to win, and the victory was given to a Wix employee.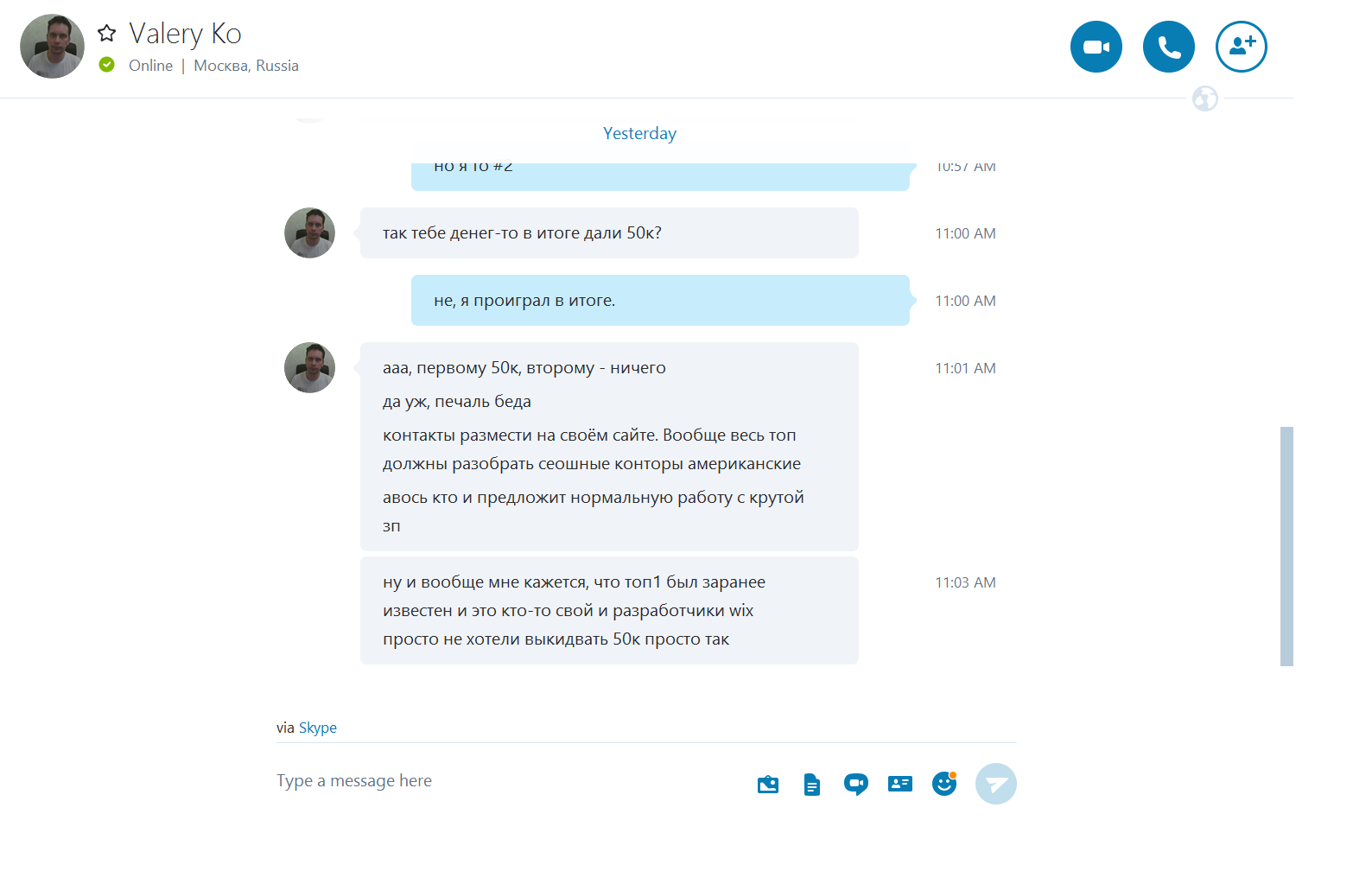 This article will ranking in Google TOP-3 search results for keywords like wix contest, eran hurvitz, wix challenge, wix competition, etc and will display information about falsified results. I will have to invest money and time in it. This is a matter of principle.
Eran Hurvitz
The judge (Eran Hurvitz, CEO of Mrkt360.com) appointed the winner of the site, which violated the Google Guidelines, which was necessary to comply with the rules of the competition. Moreover, the violation was confirmed even by the Google Ranking Engineer.
A few facts about Eran Hurvitz:
The judge received evidence of a violation;
The judge received confirmation from Google;
The judge ignored all the facts and gave the victory to the fake winner.
Because the evidence is clear, all search engine optimizers who saw evidence began to doubt the integrity of the organizer of the competition.
As a result, we can add one more fact:
The judge spoiled the image of Wix.
Wix Challenge Fake-Winner Methods
The 'Winner' of the competition specializes in BlackHat SEO methods such as:
Cloacking
The 'Winner' of the competition specializes in cloacking.
Proofs
1
'Winner' regularly promotes cloacking via Twitter. For example here.
The article describes how to use the black method of site search engine optimization. You can read the article here.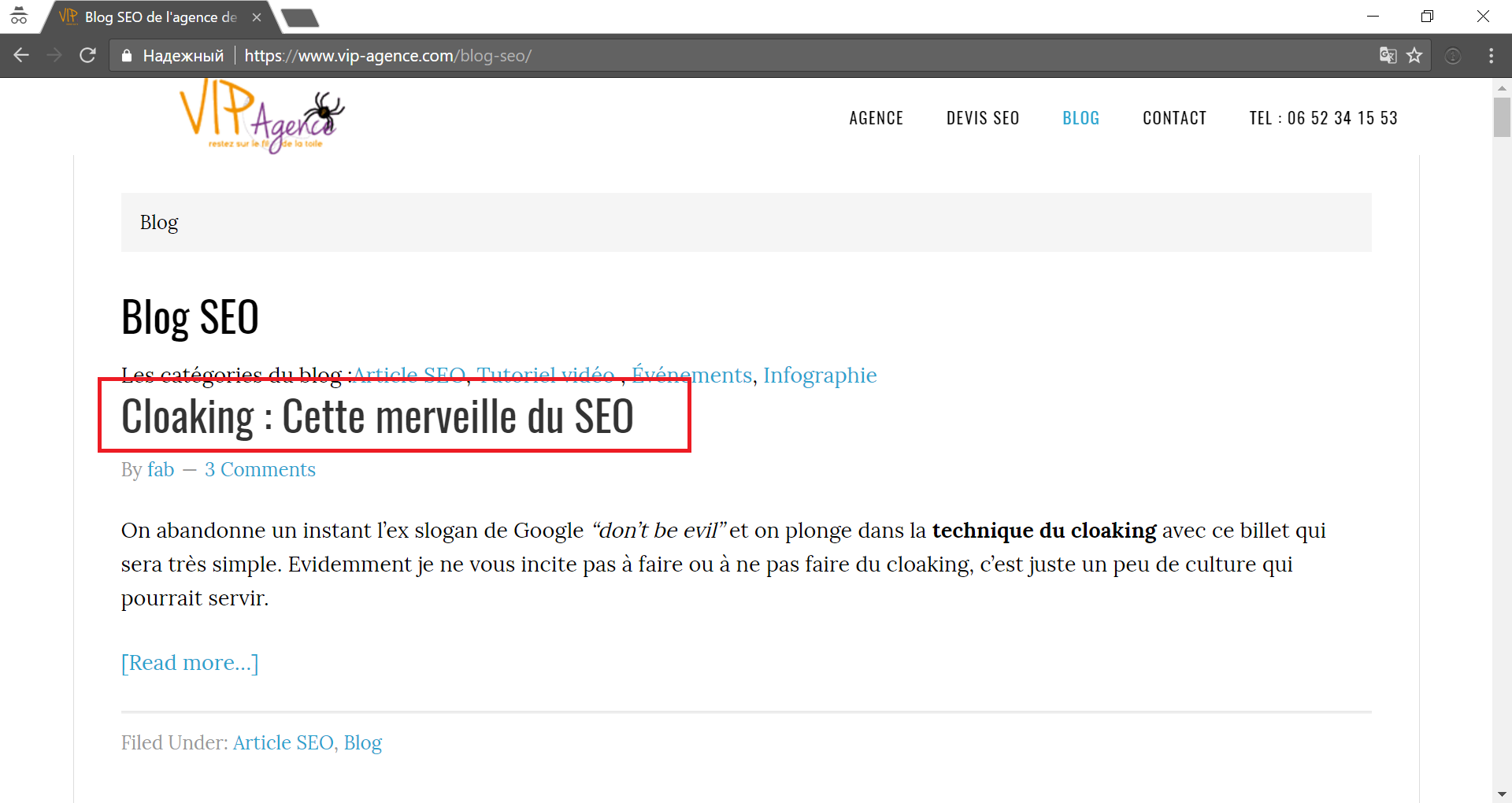 2
Information about cloacking and instruction for using cloaking are published on Twitter often.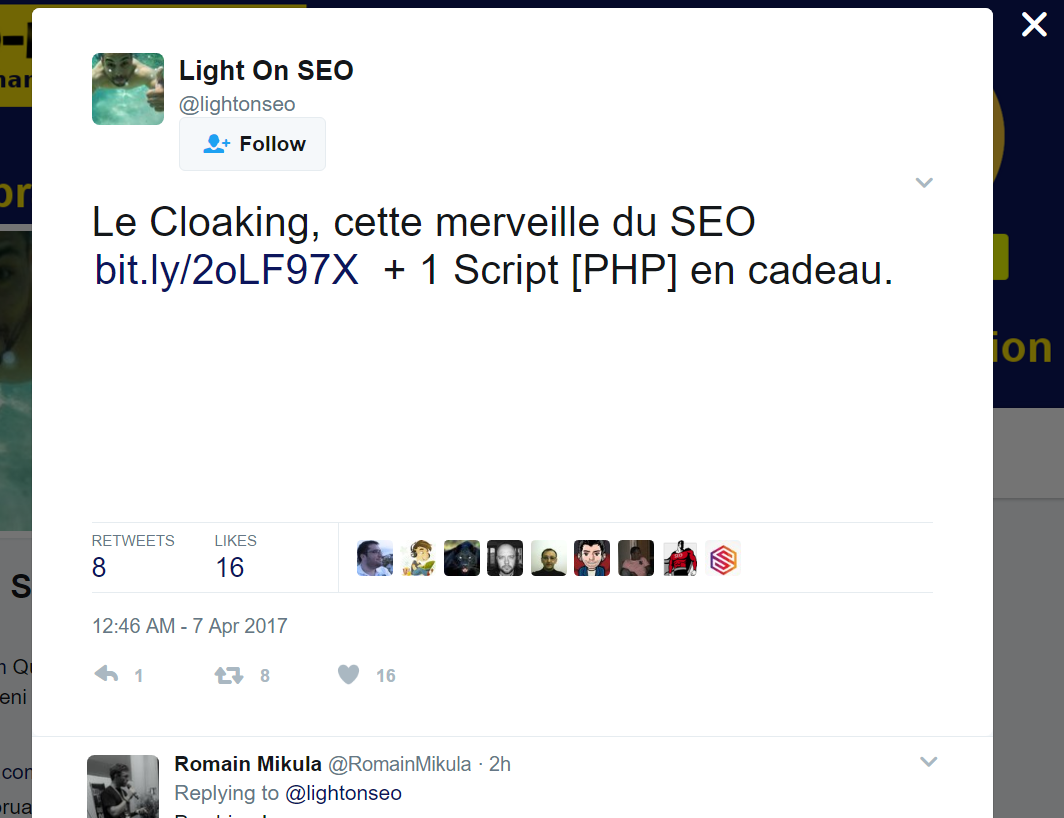 Also Wix Contest fake-winner publishes on its website detailed instructions on how to use cloacking.
There is a high probability that fake-winner used the cloacking method with participation in the Wix contest.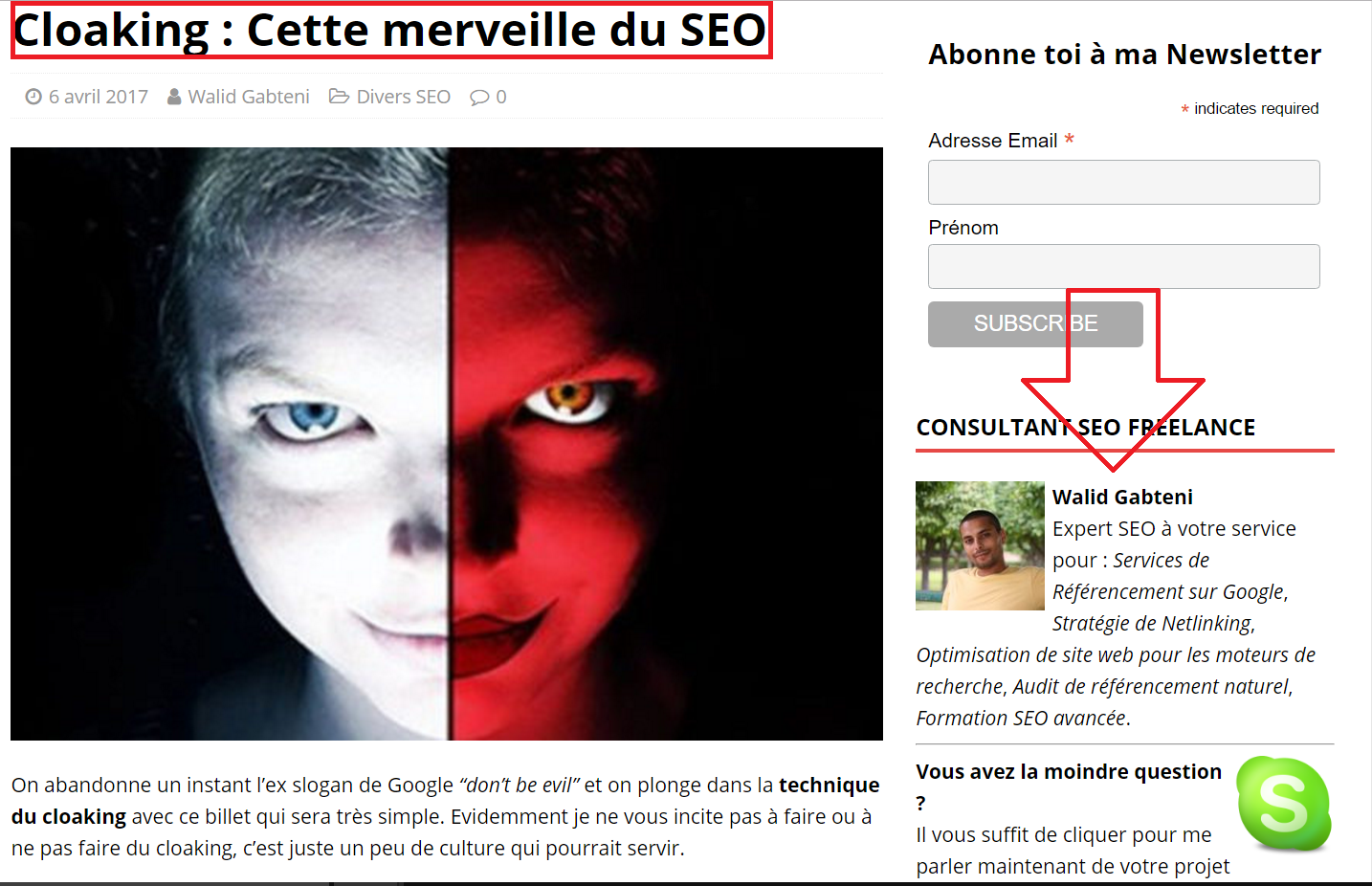 Twitter spam
'Winner' actively uses bots in the social network Twitter to cheat subscribers and in order to Black Hat SEO.
By the low number of likes and activity in the tape, you can see that subscribers are mostly bots.
Also bots are used for Black Hat SEO.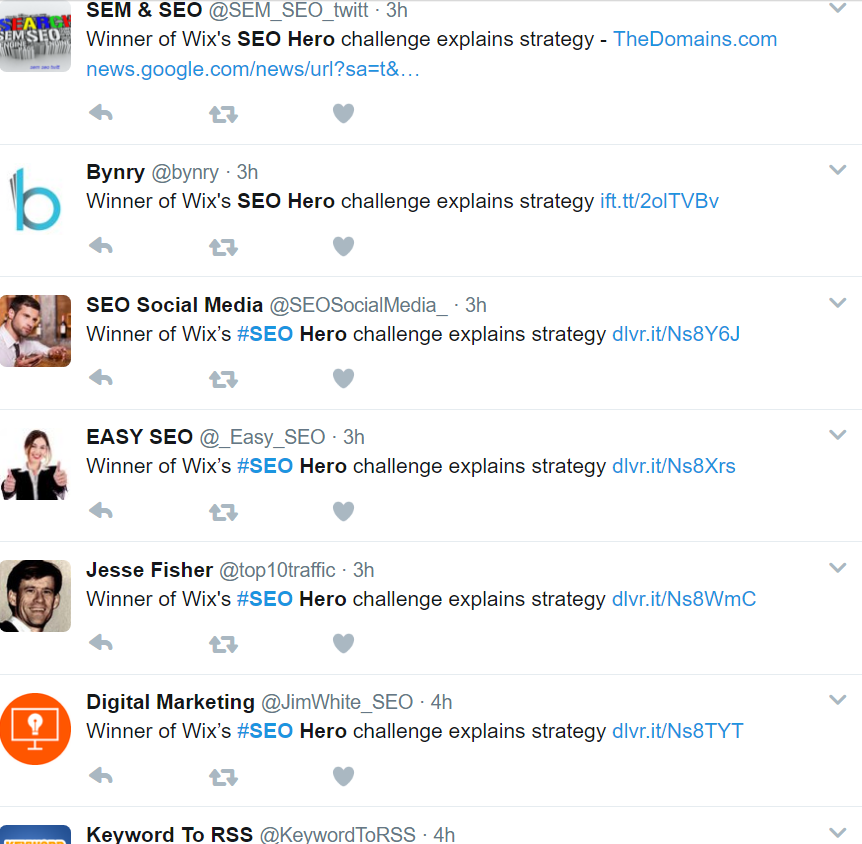 Black hat backlinking / Netlinking / Link schemes
More evidence that proves the 'Winner' used the forbidden by contest rules strategy called link schemes.
Major SEO link immediately deleted after the announcement of the results
'Winner' stated:
It is not a coincidence that Bruce Clay quoted seo-hero.tech naturally (https://www.bruceclay.com/seo/choosekeywords.htm).
However, immediately after the announcement of the results, the link was lost. Obviously, Fake-winner paid this link for a certain period of time, after which the link was removed.
Every user on the Internet can check it (https://www.bruceclay.com/seo/choosekeywords.htm).
Proofs
1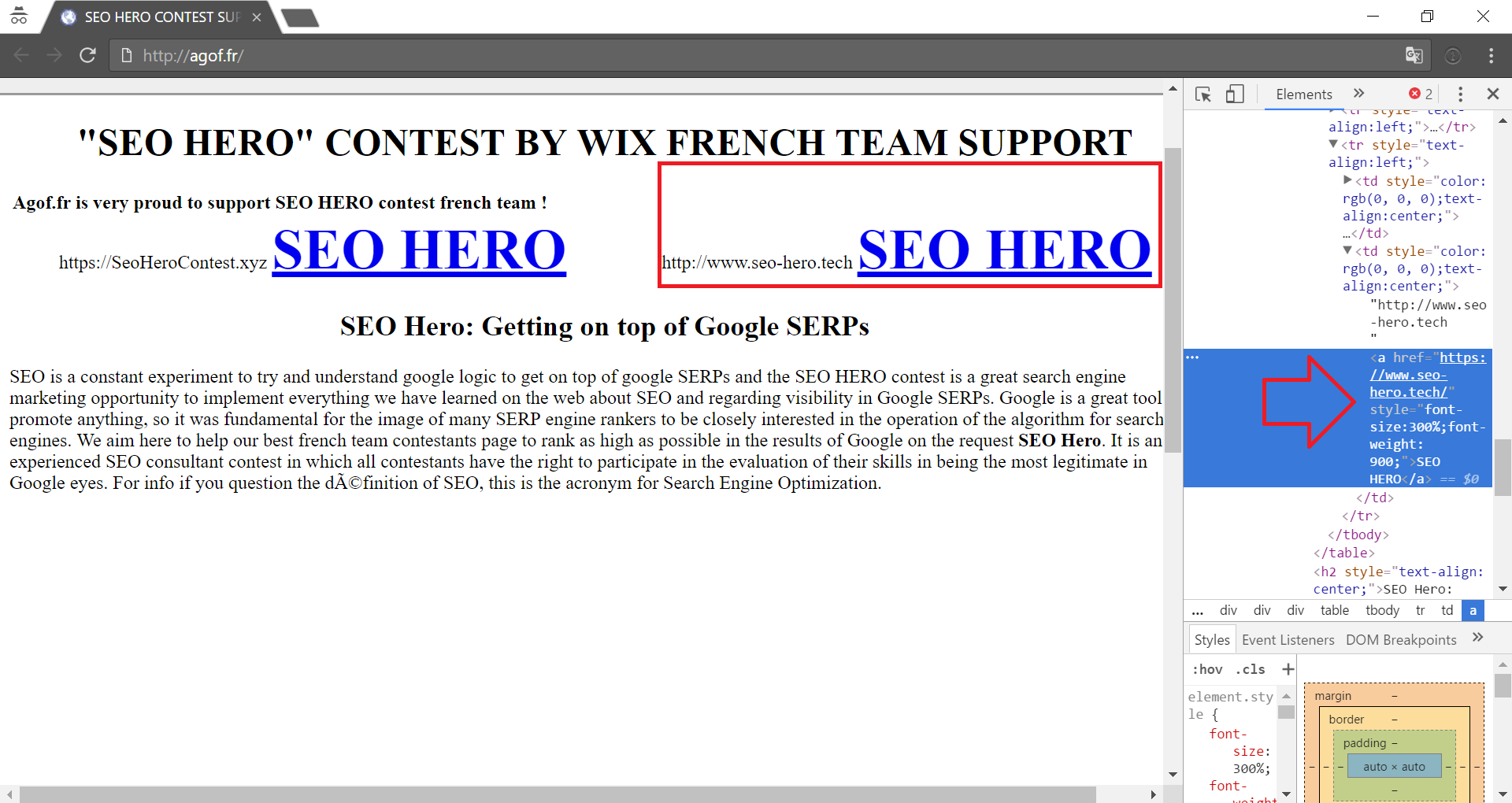 2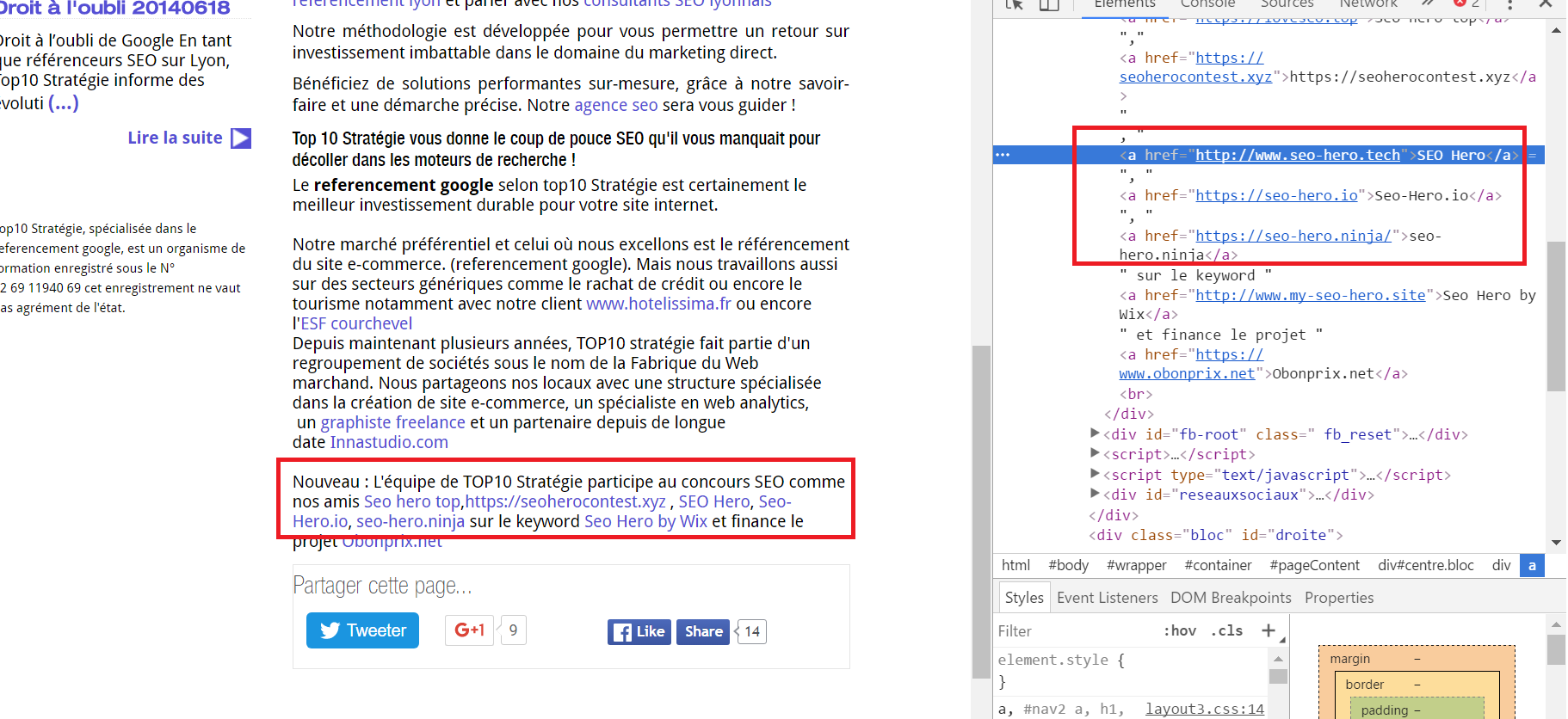 3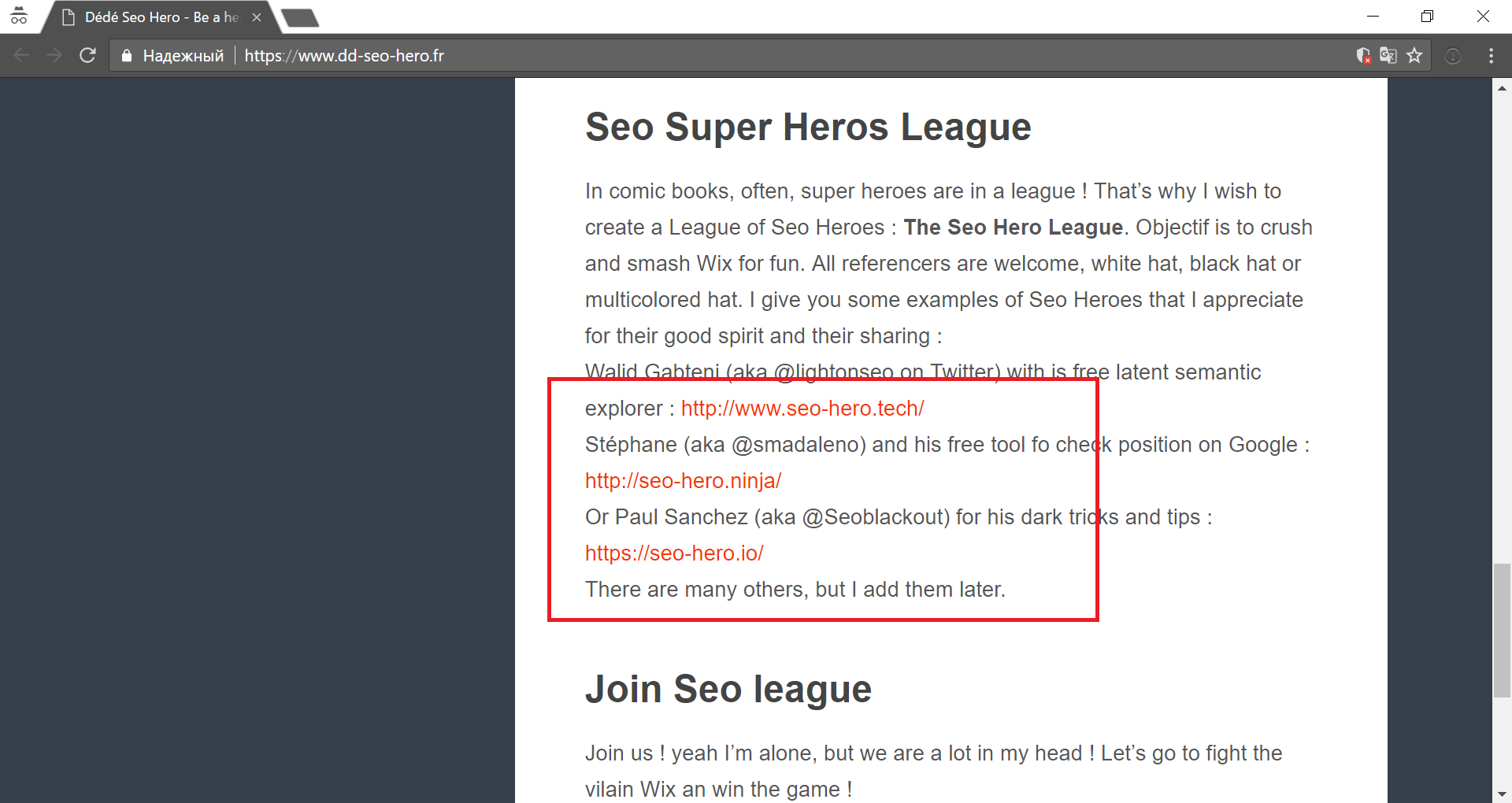 4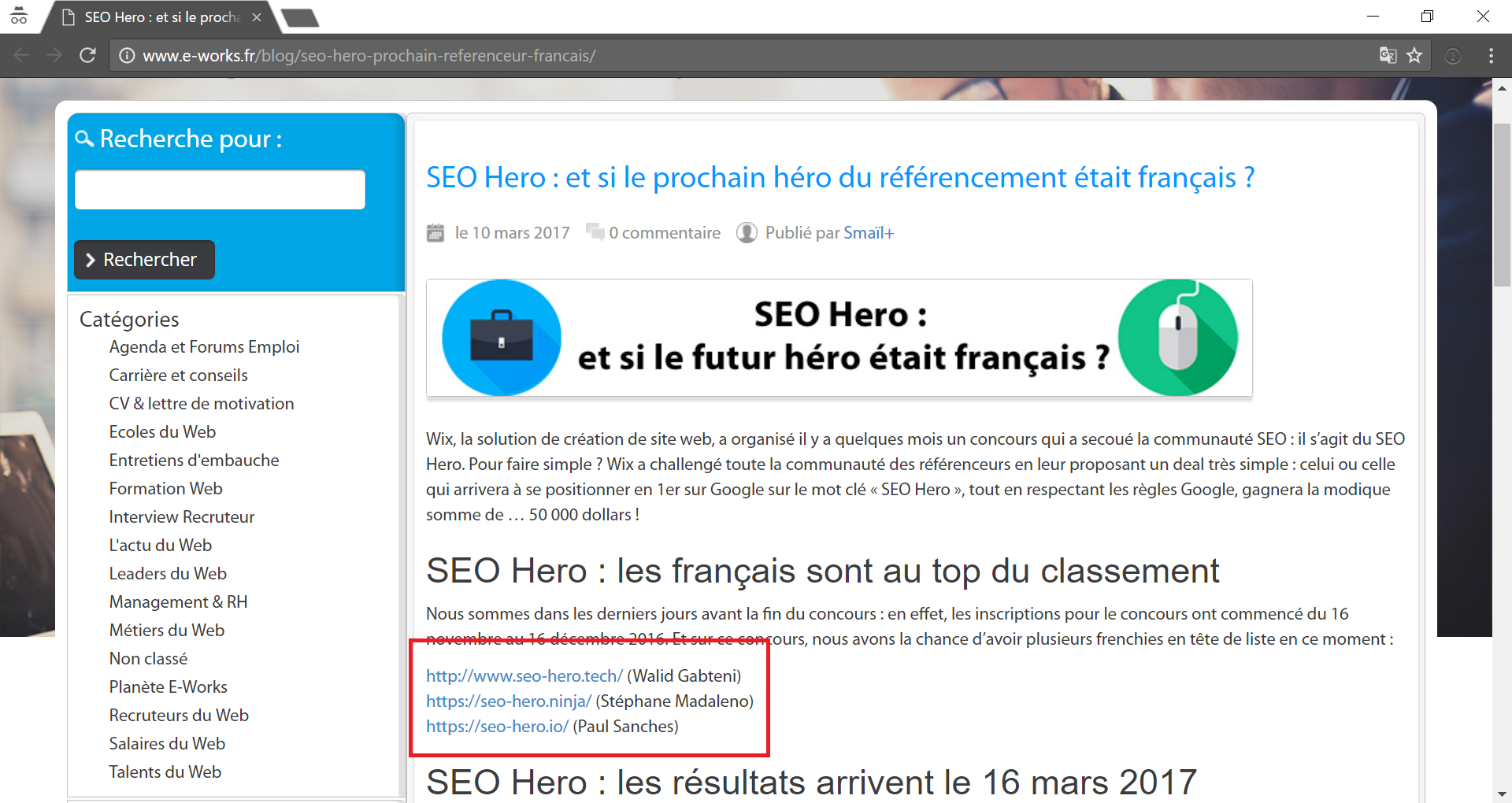 5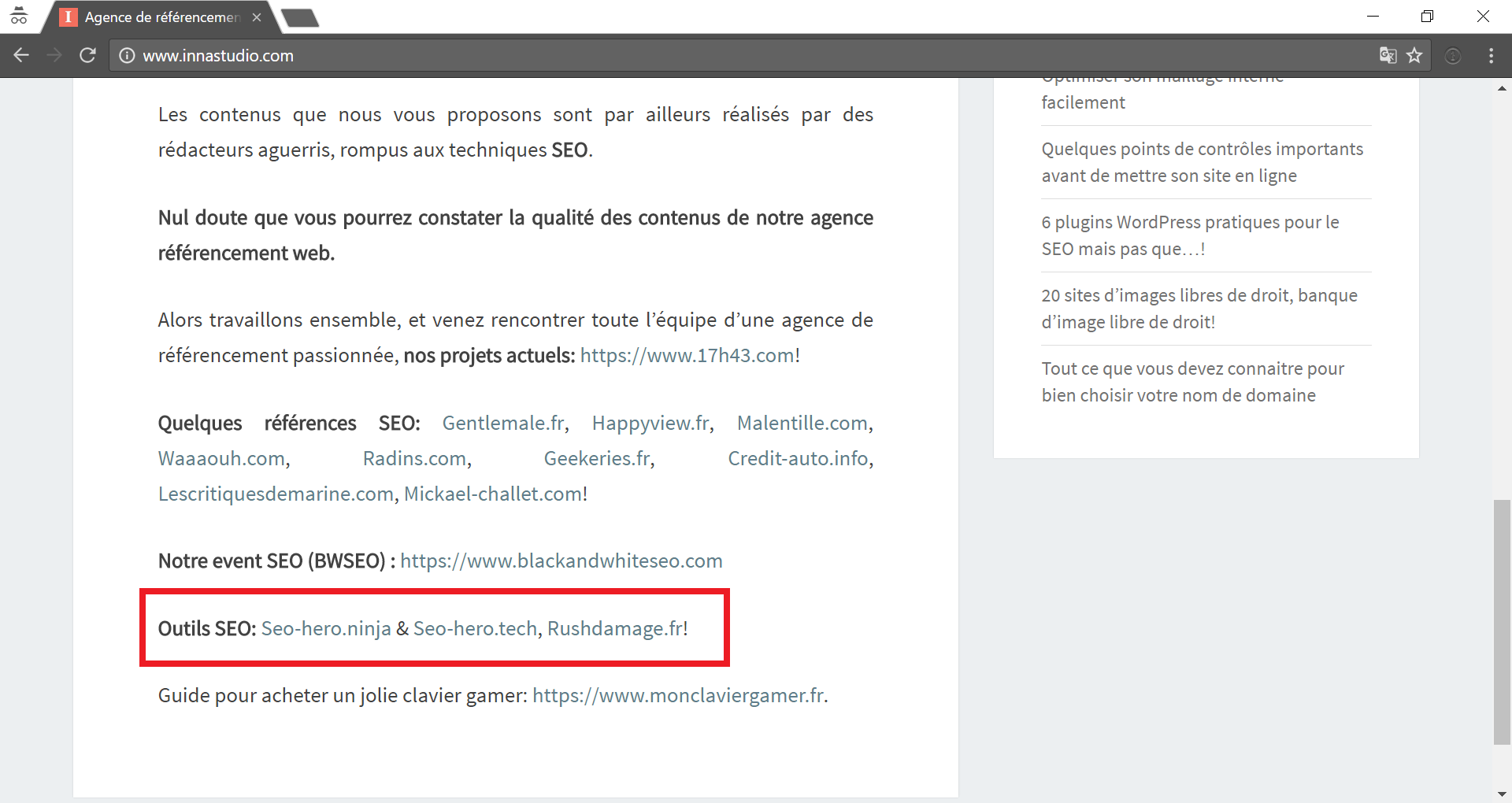 6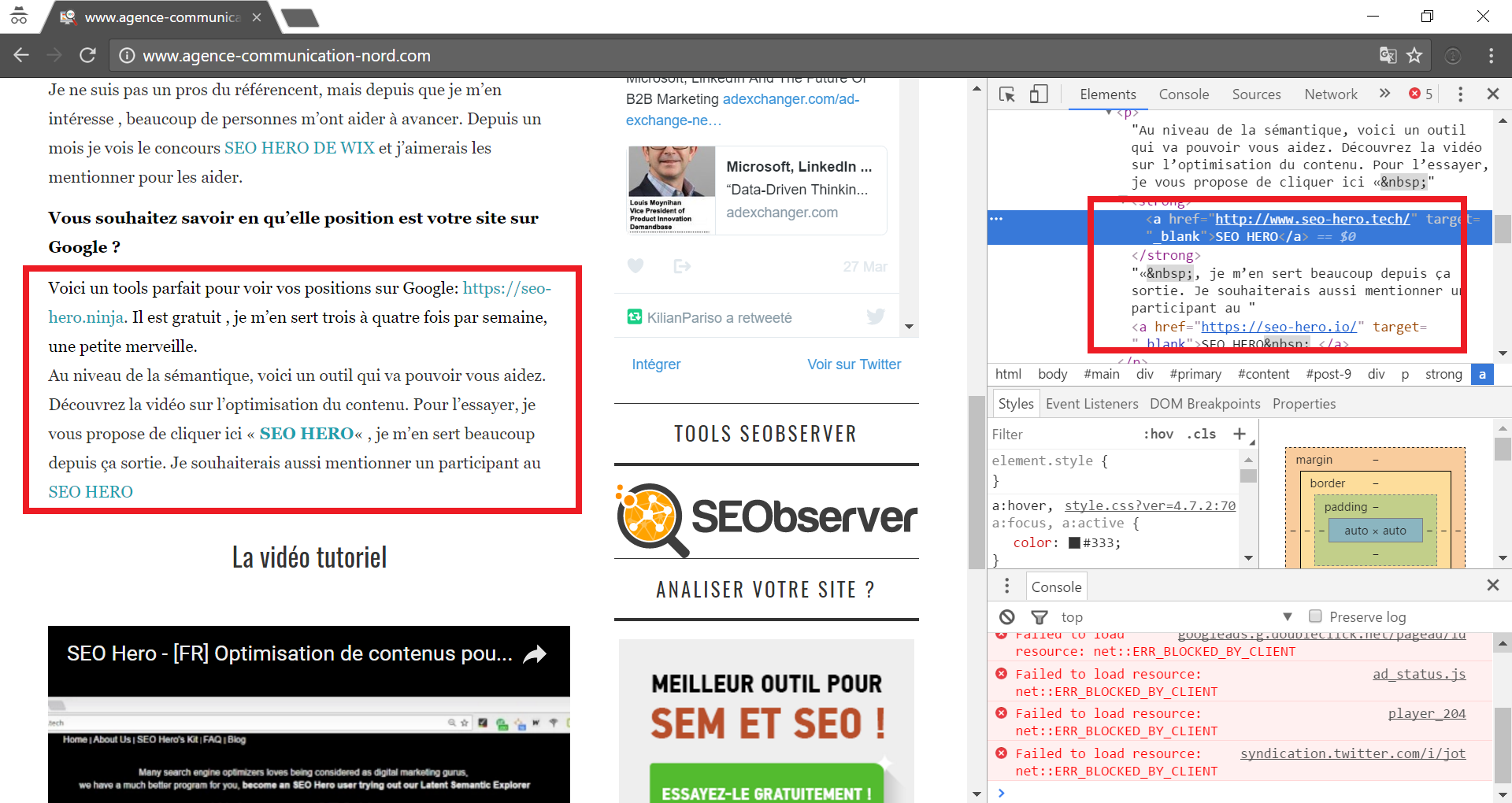 7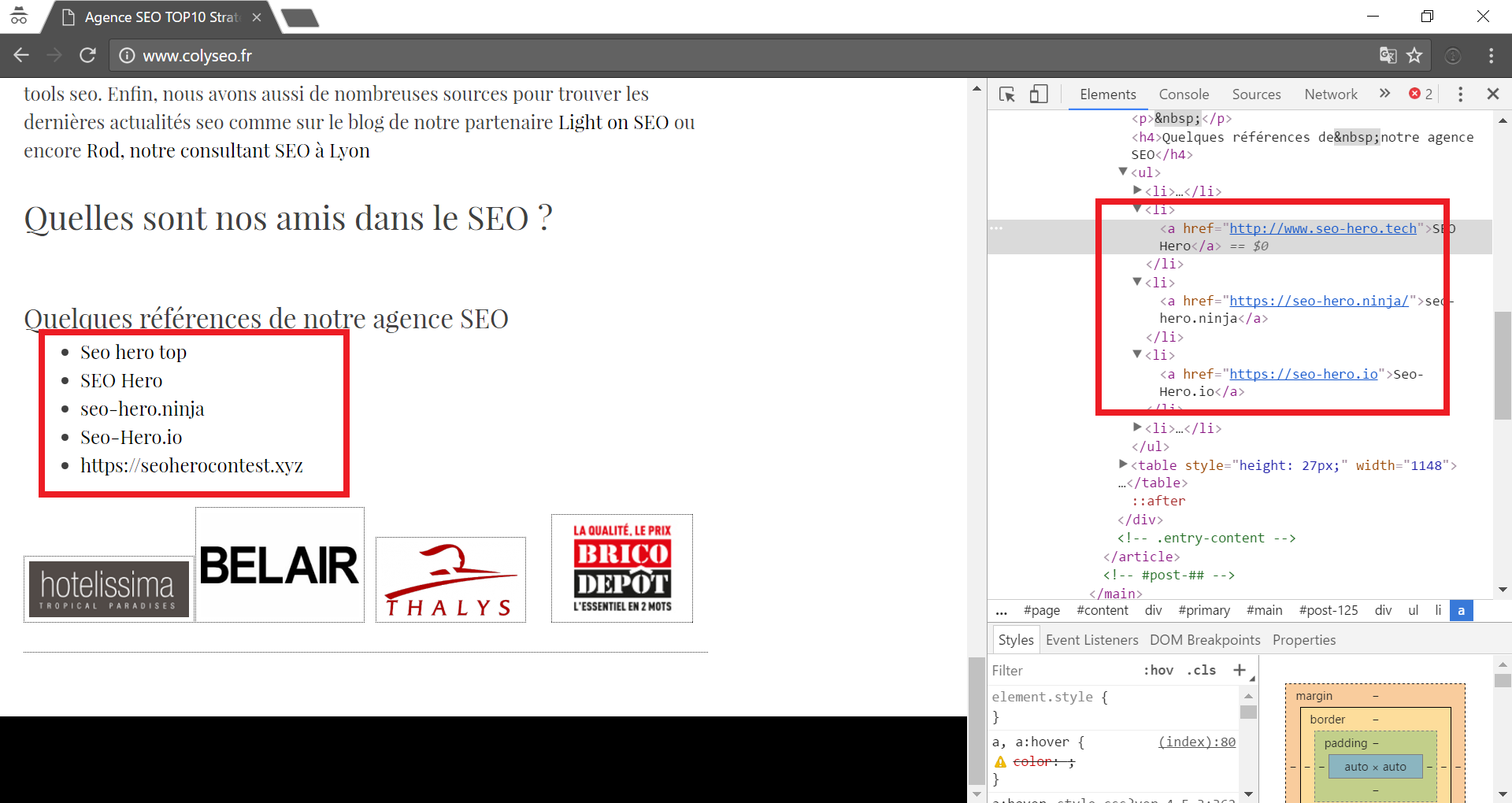 8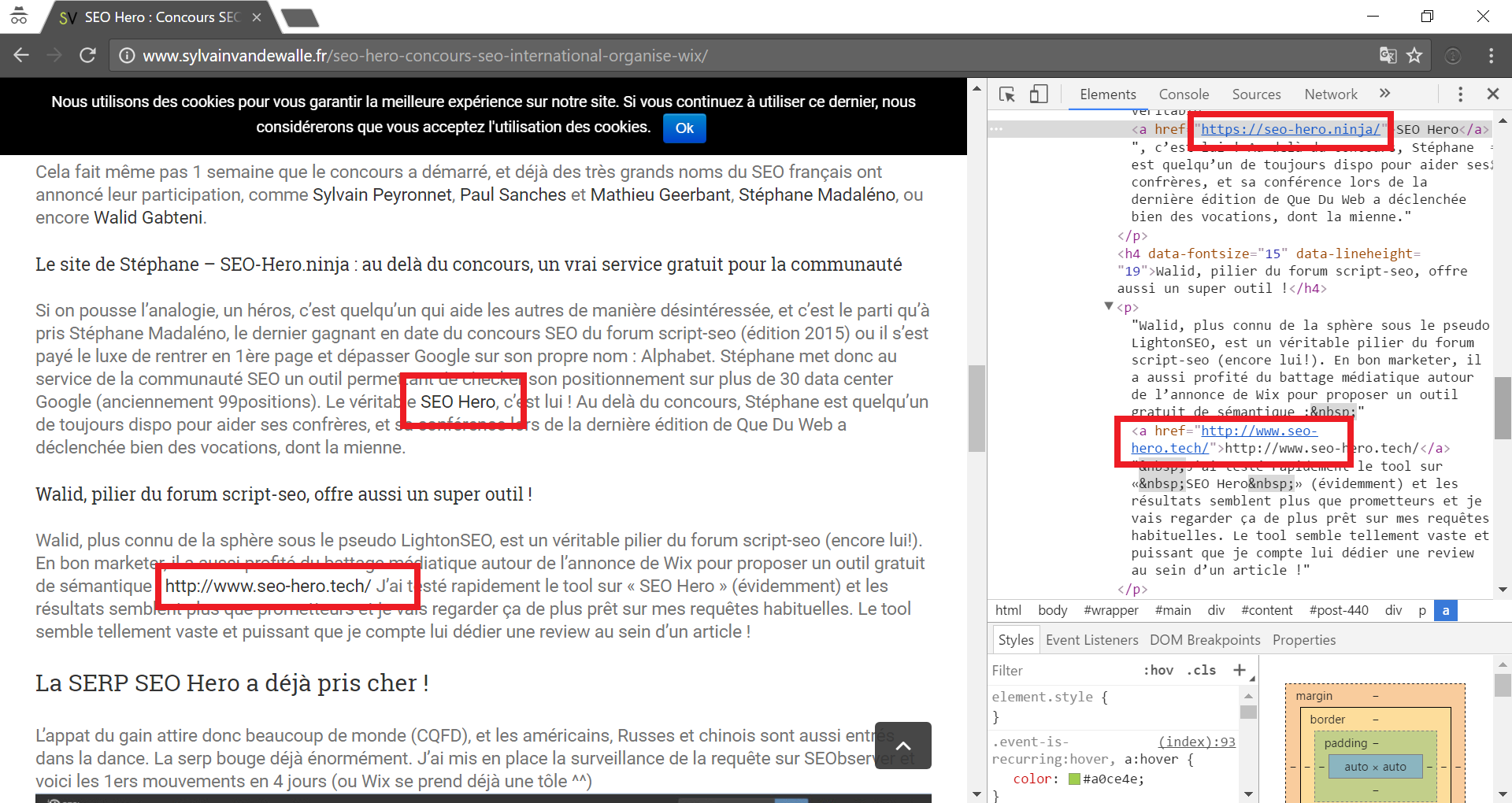 9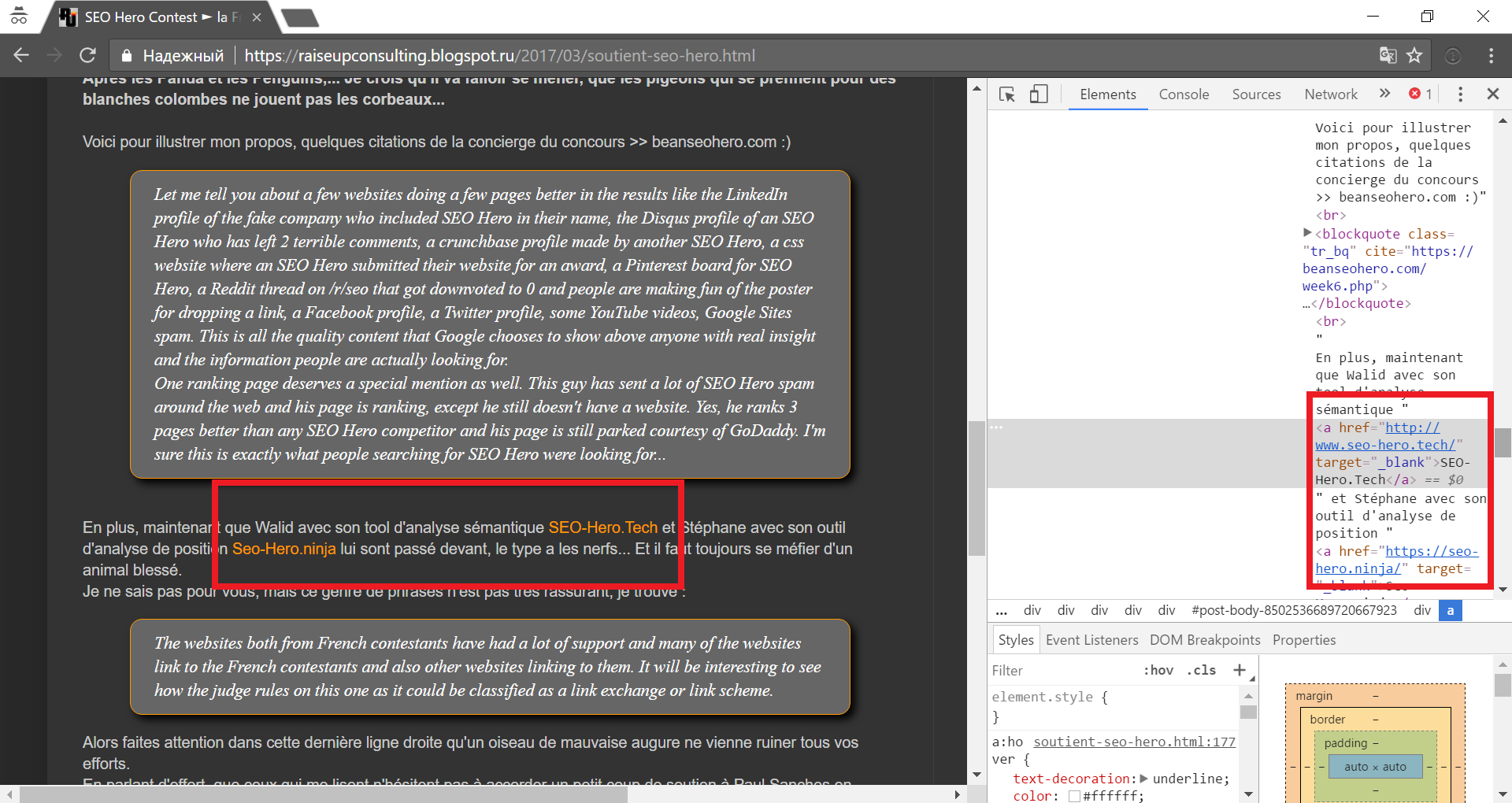 10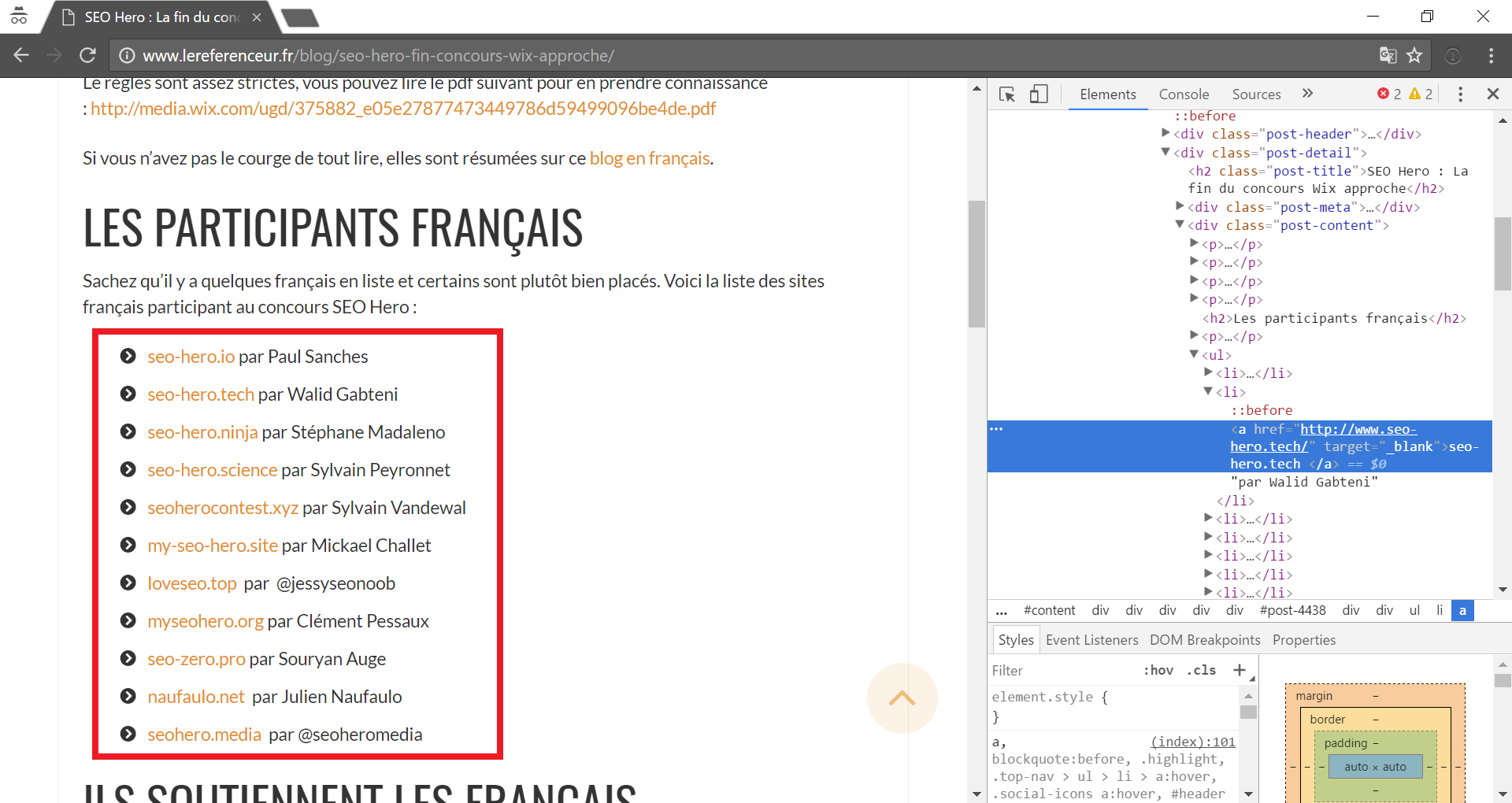 11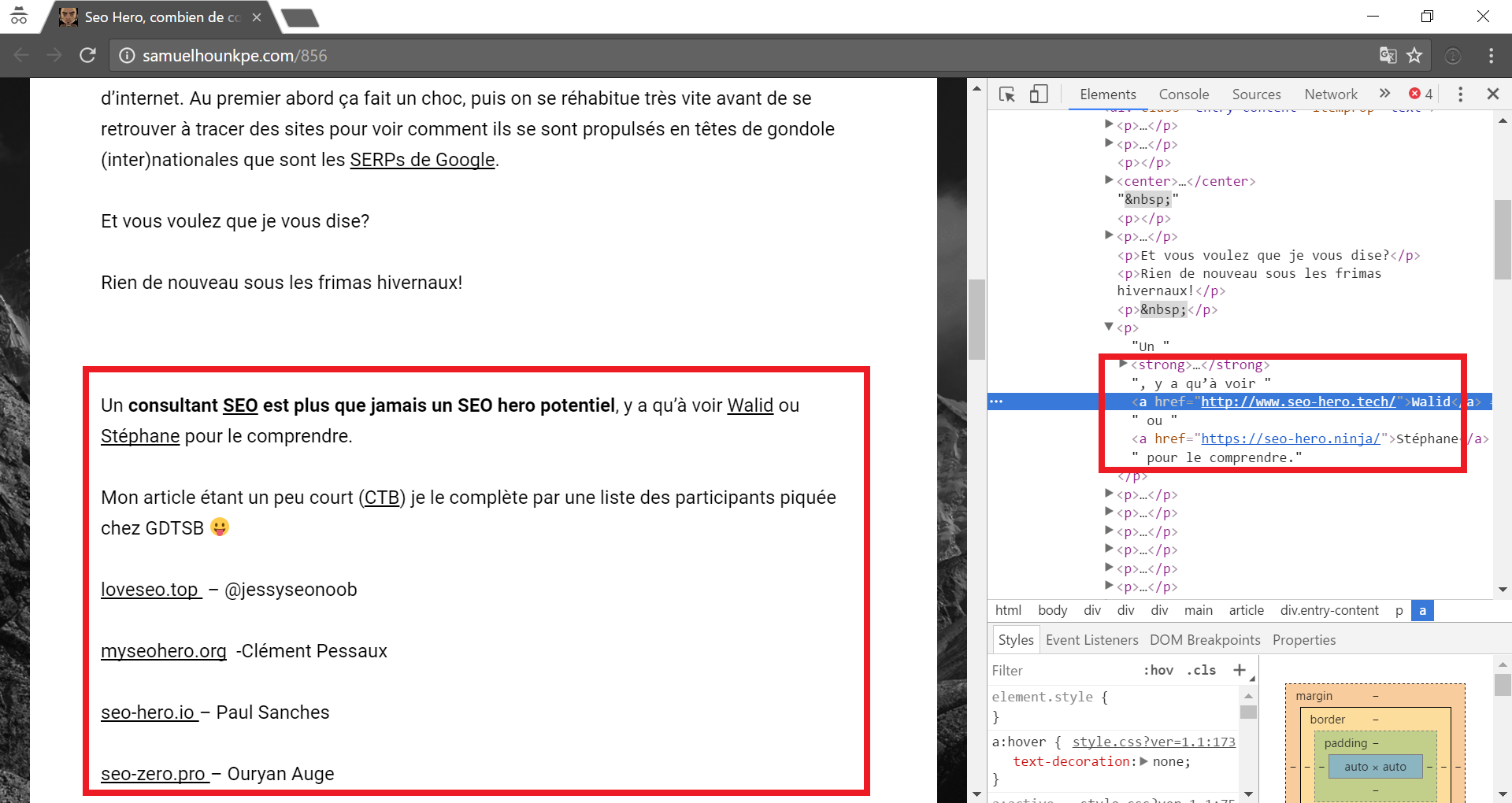 12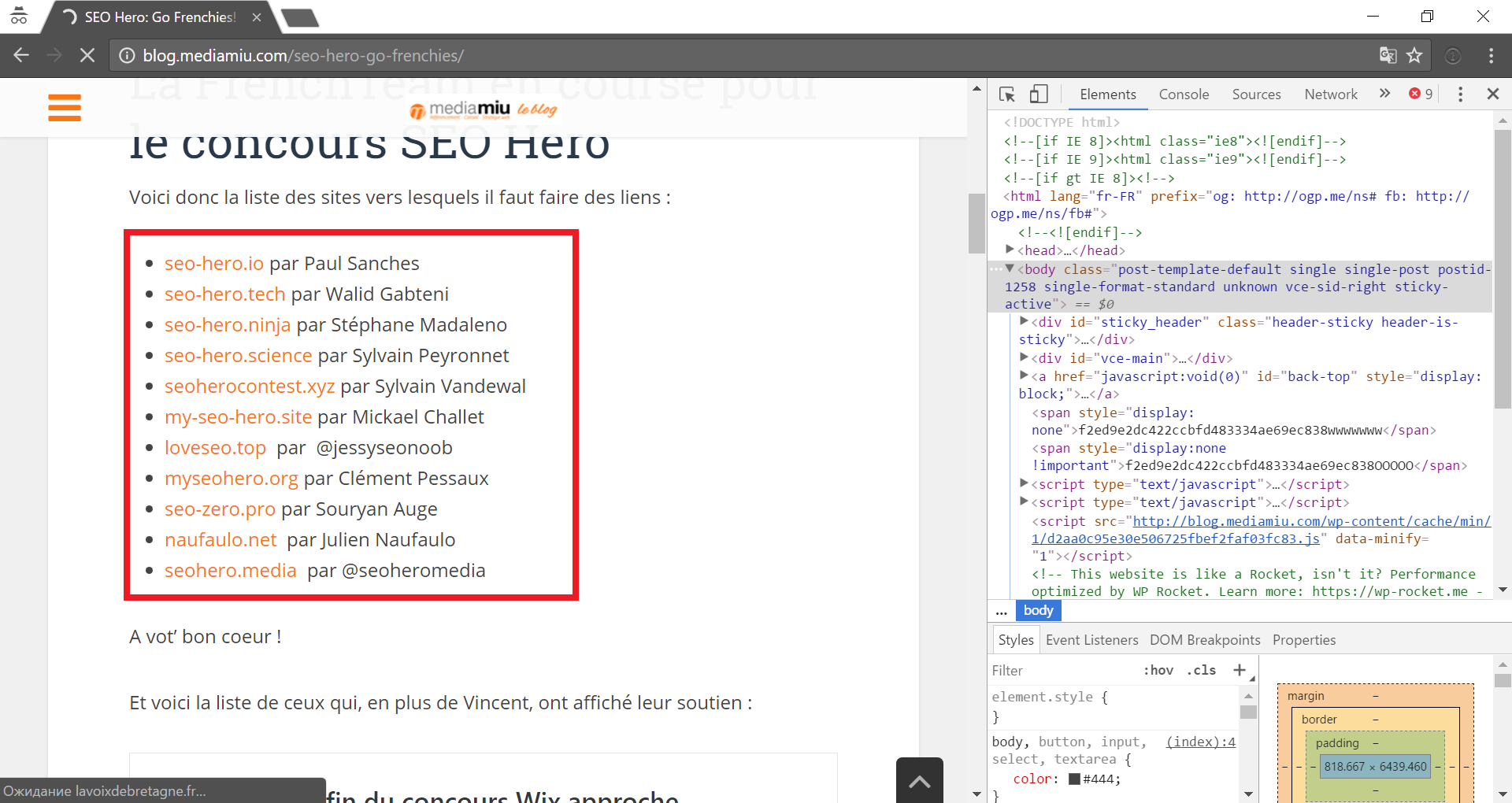 13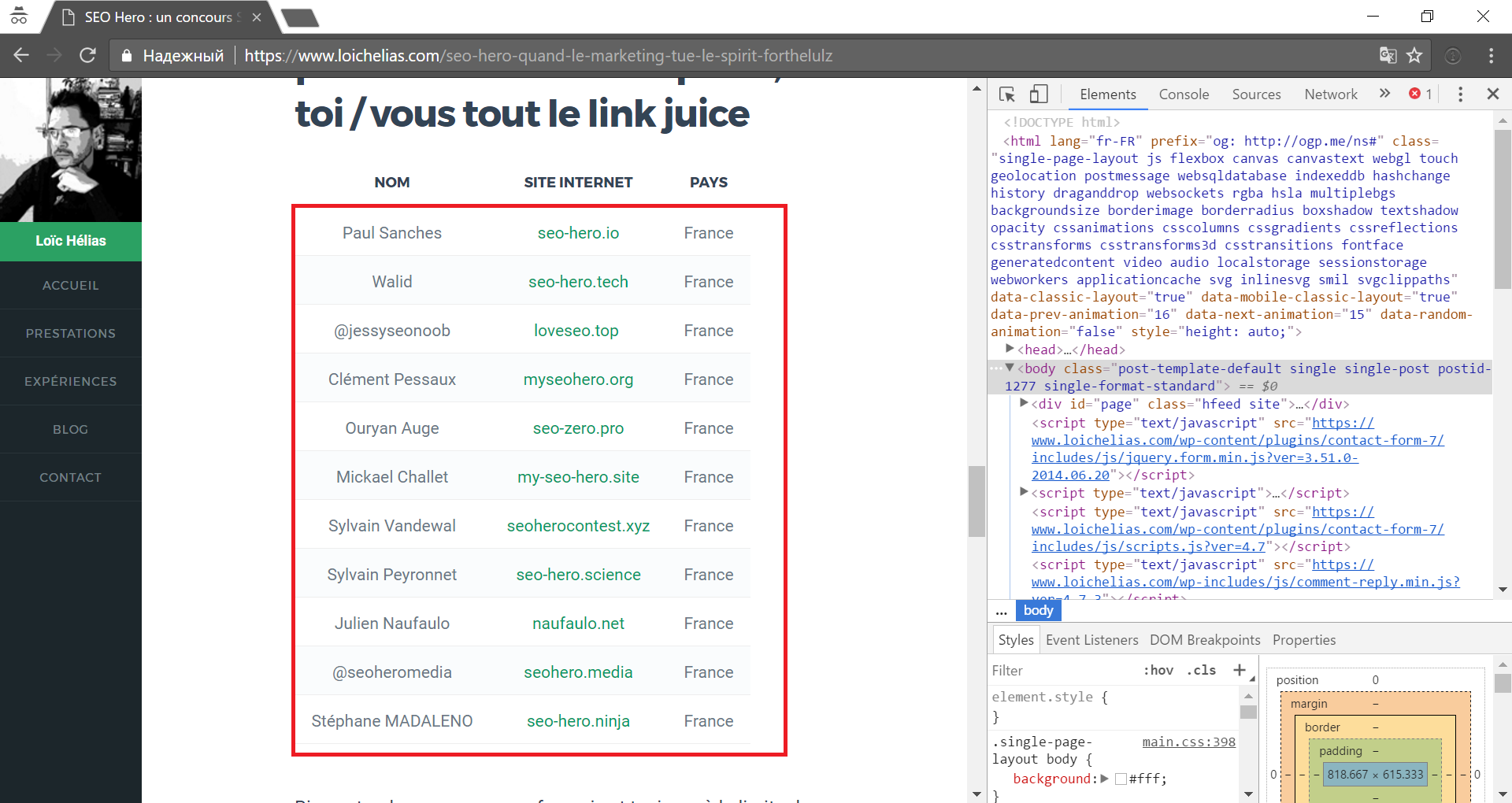 14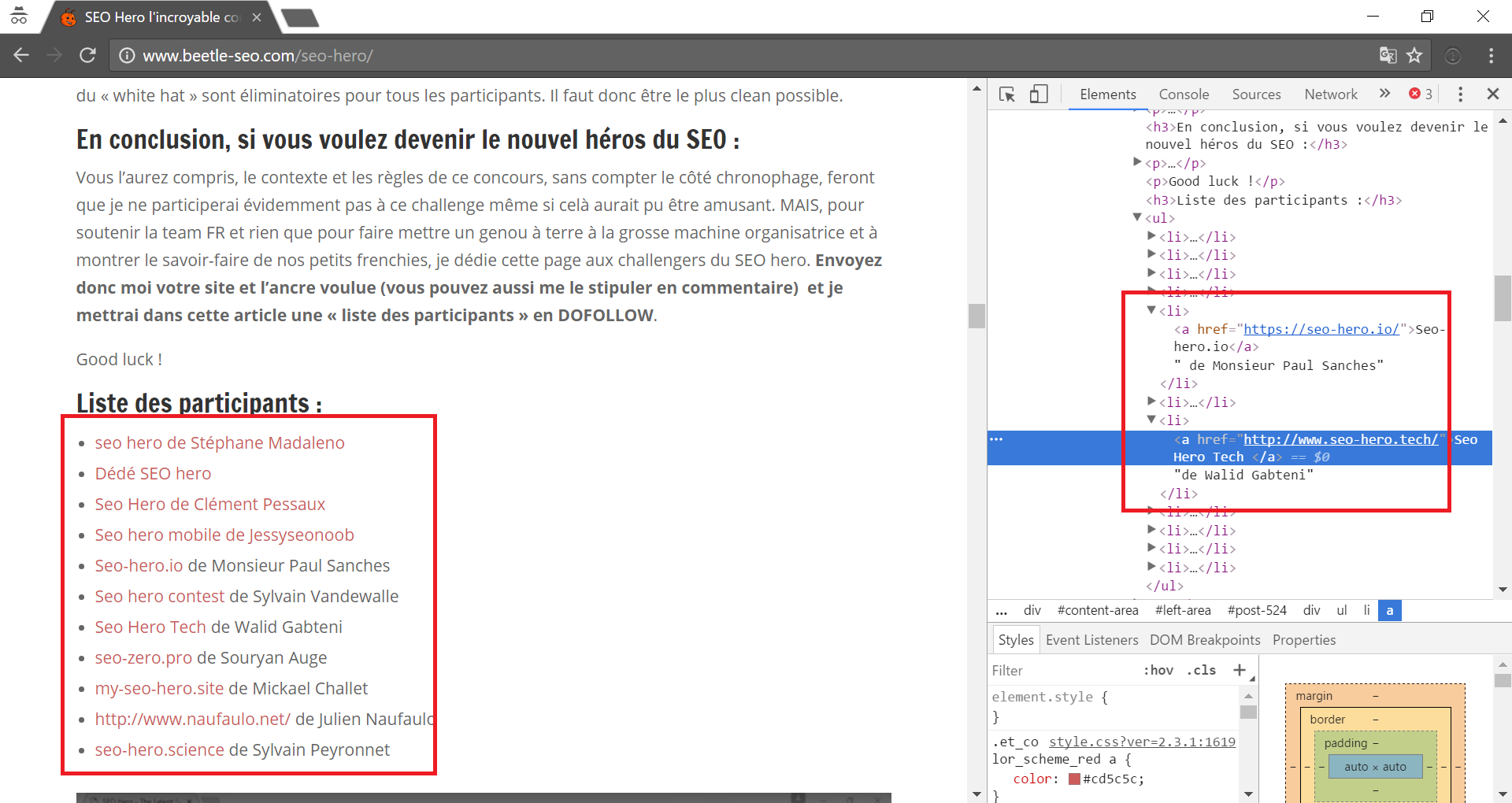 15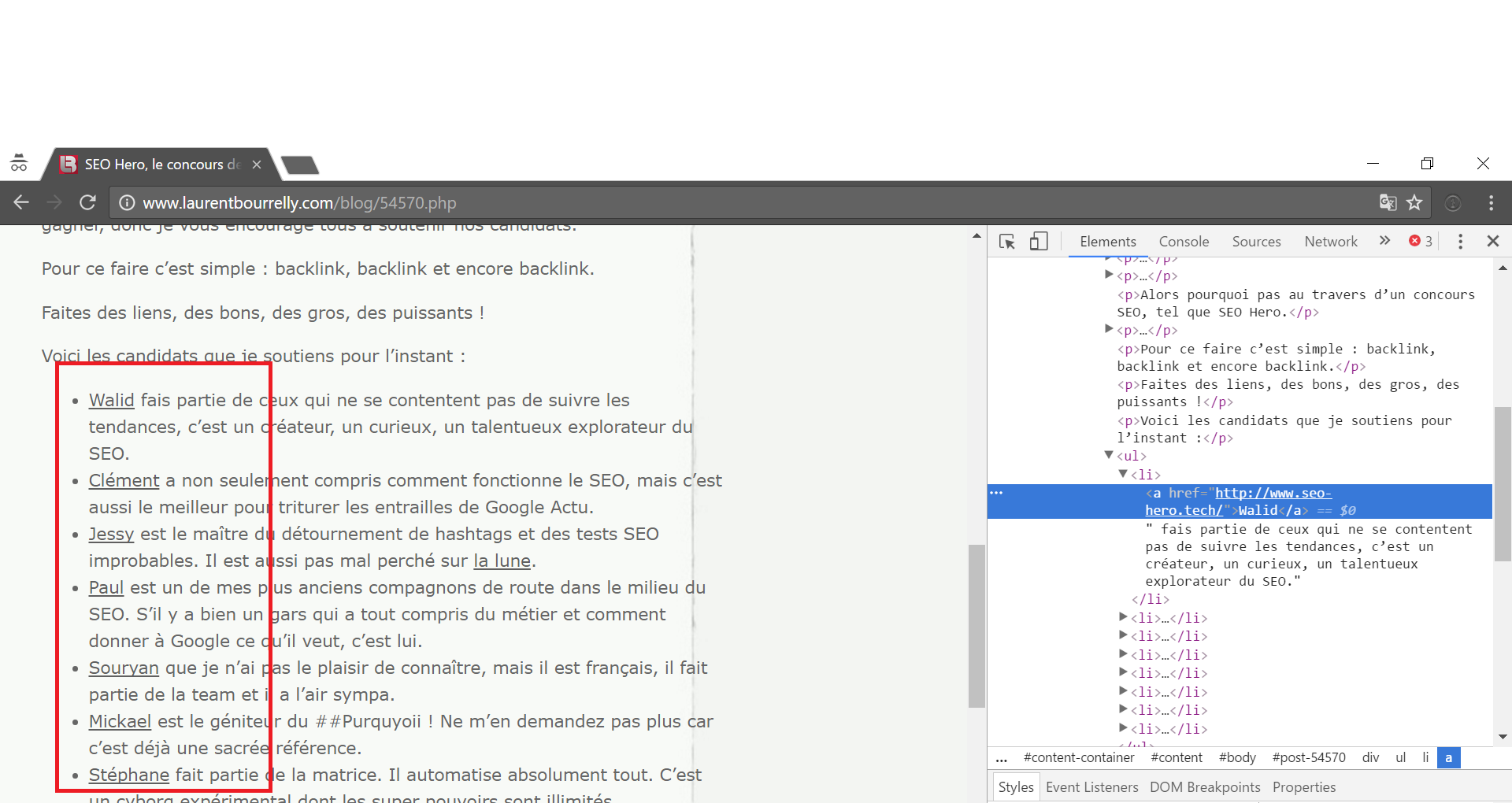 16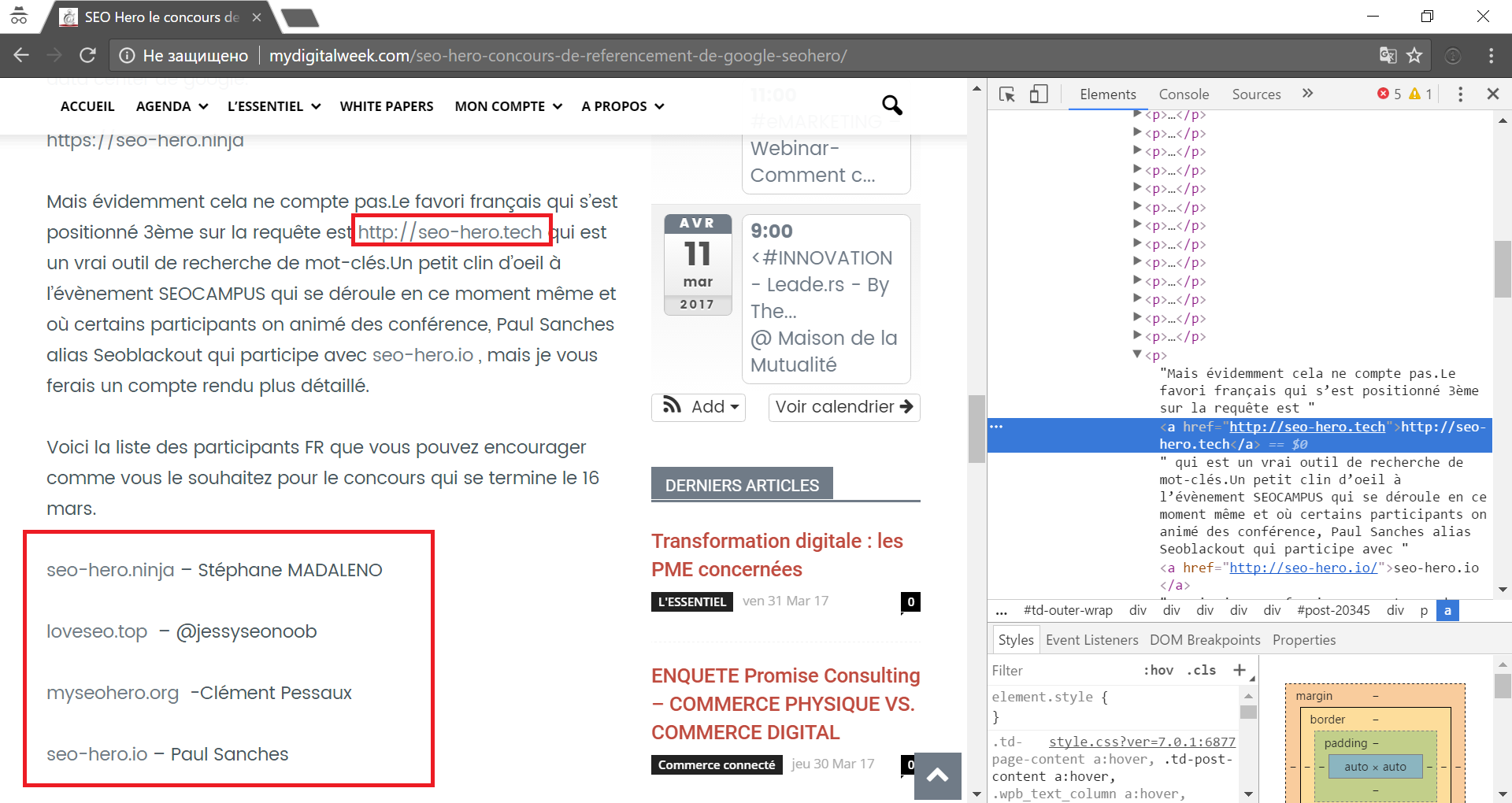 17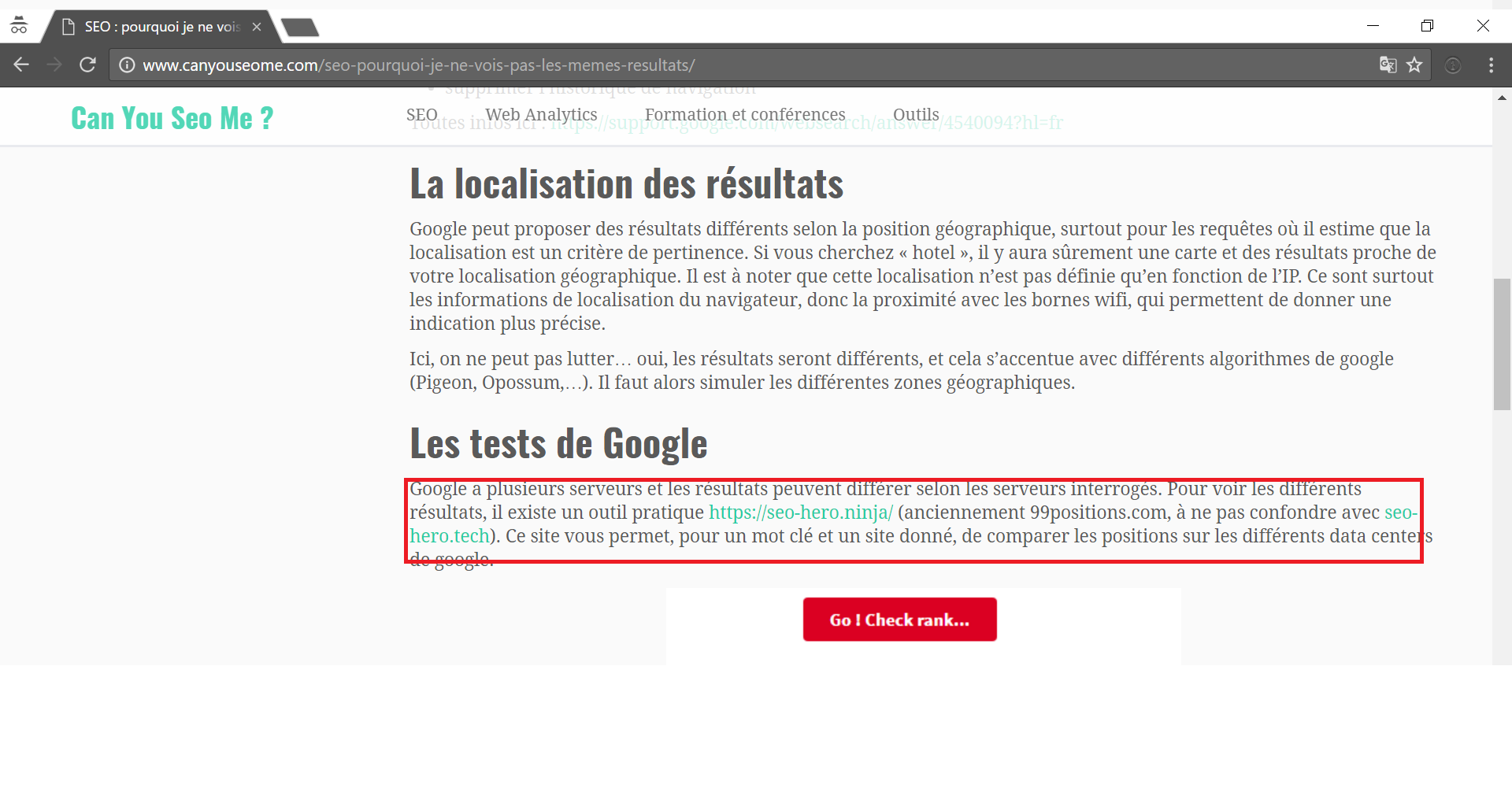 18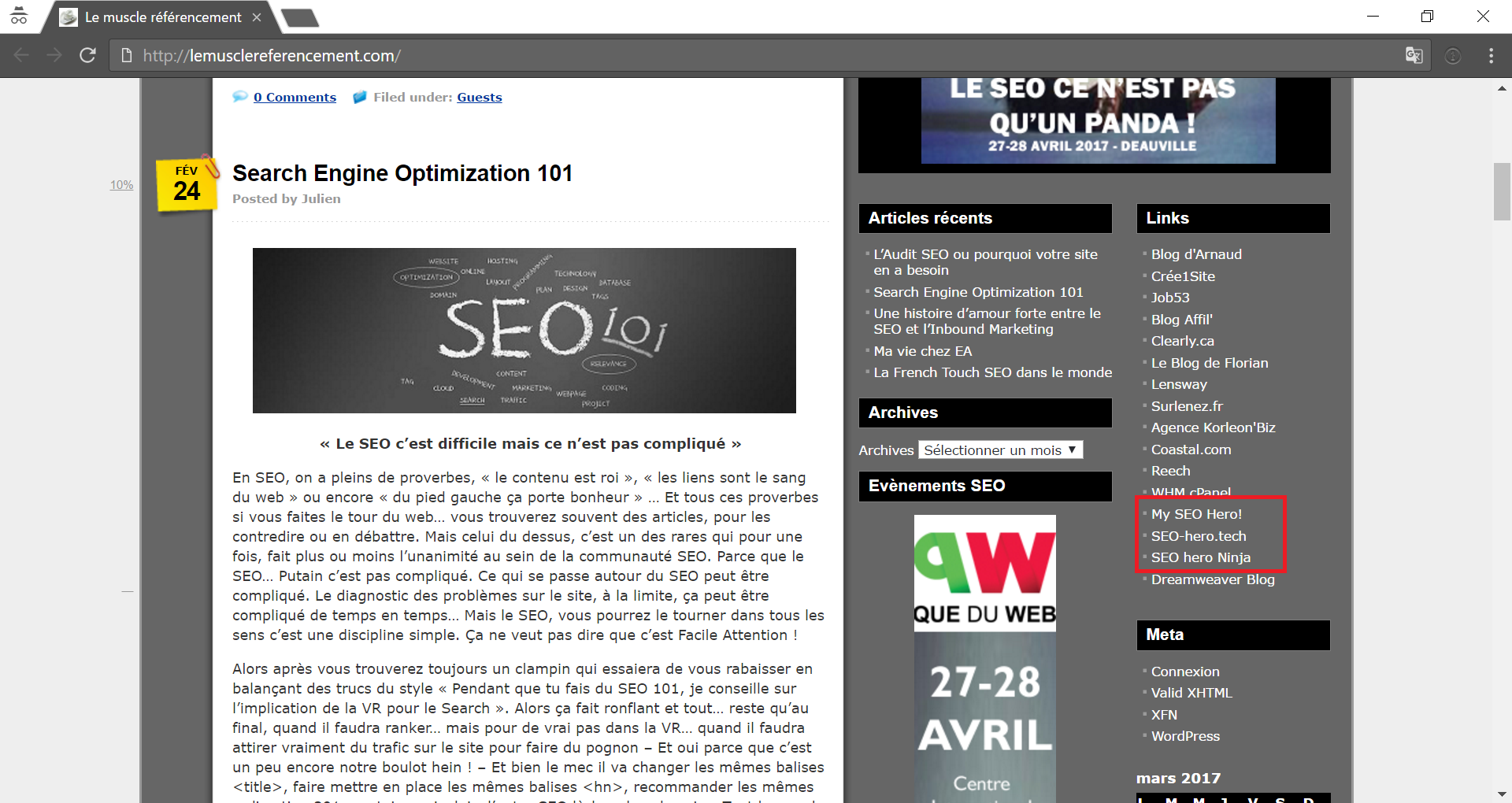 19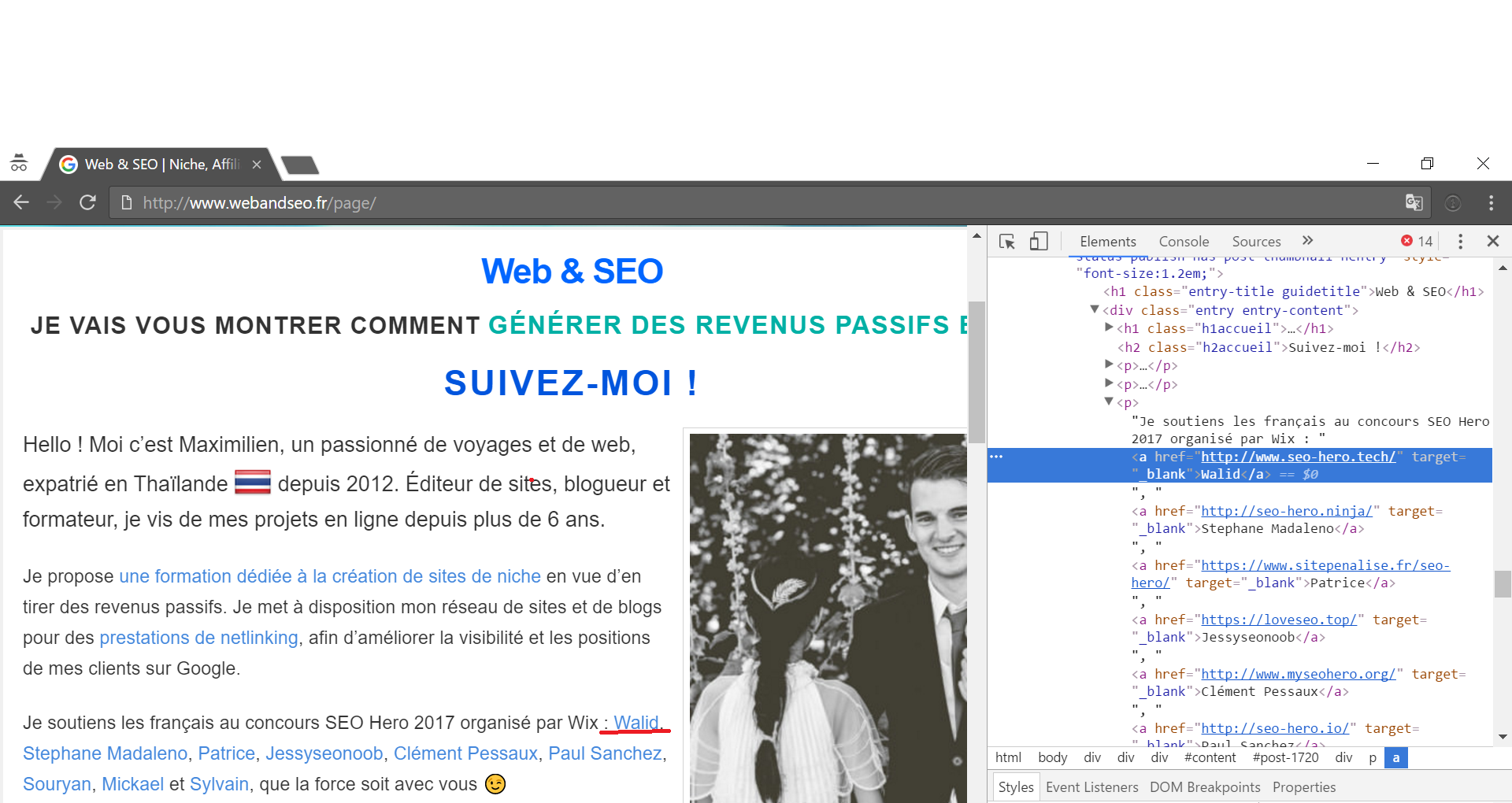 21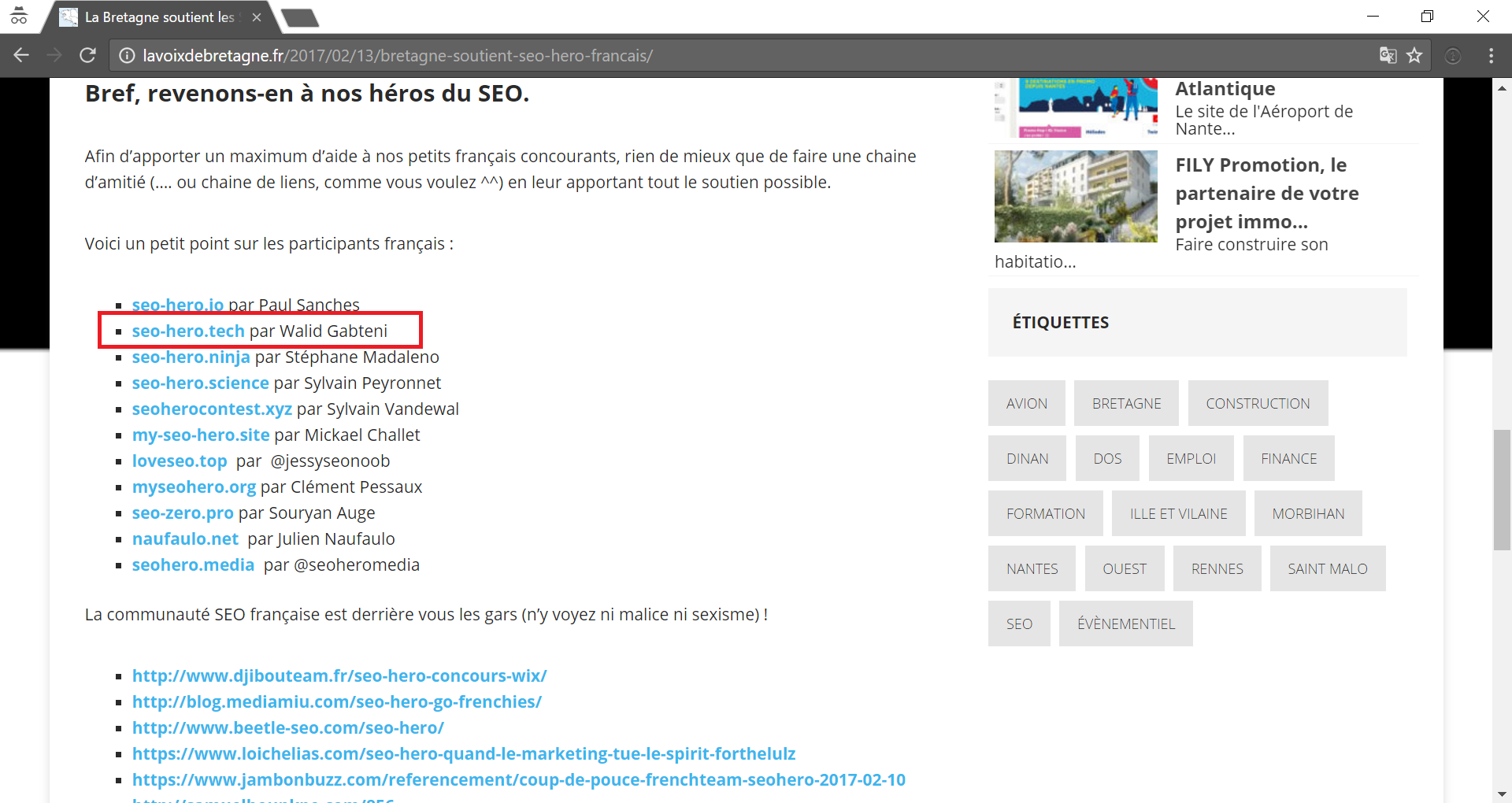 22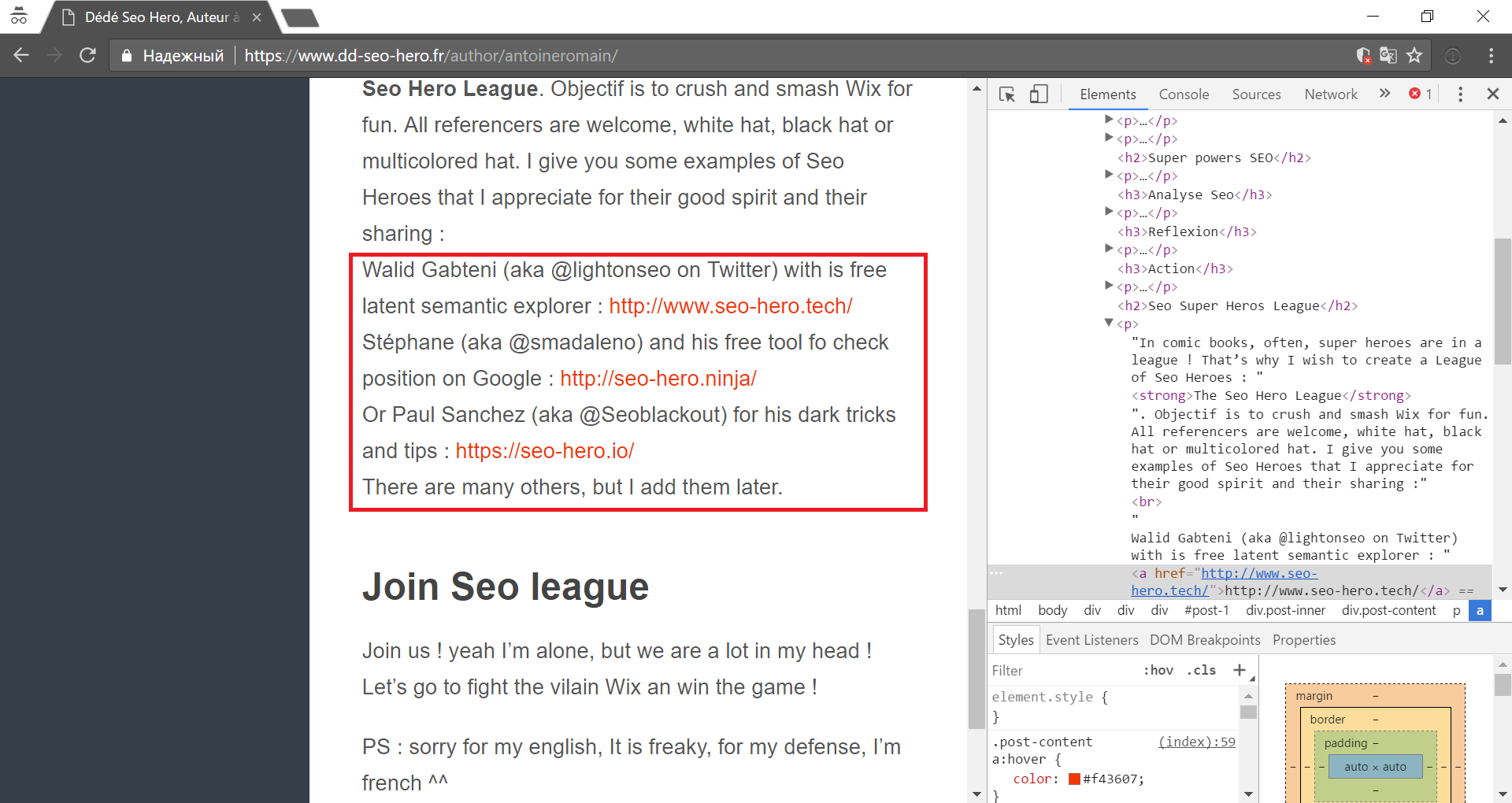 23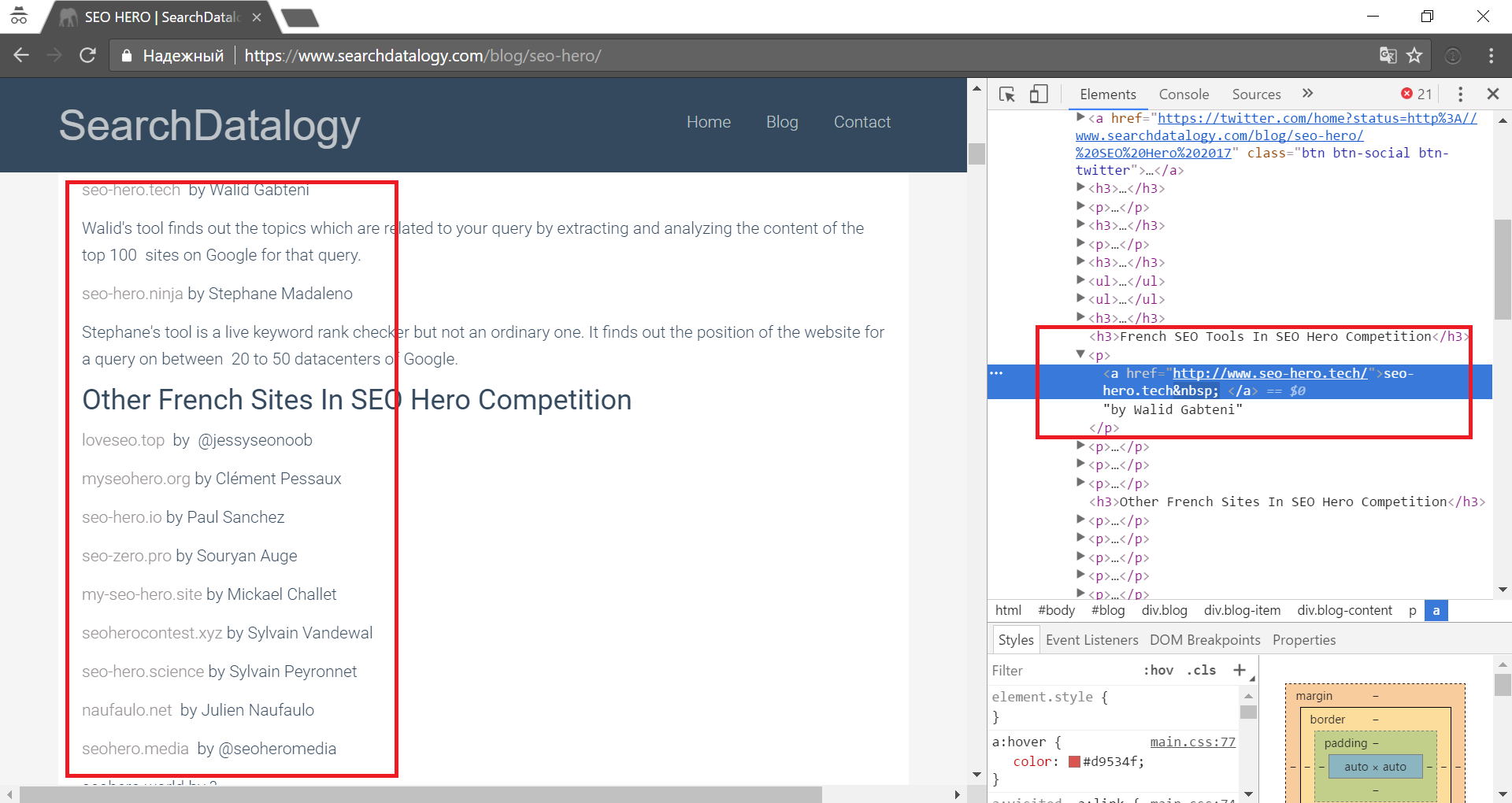 24
24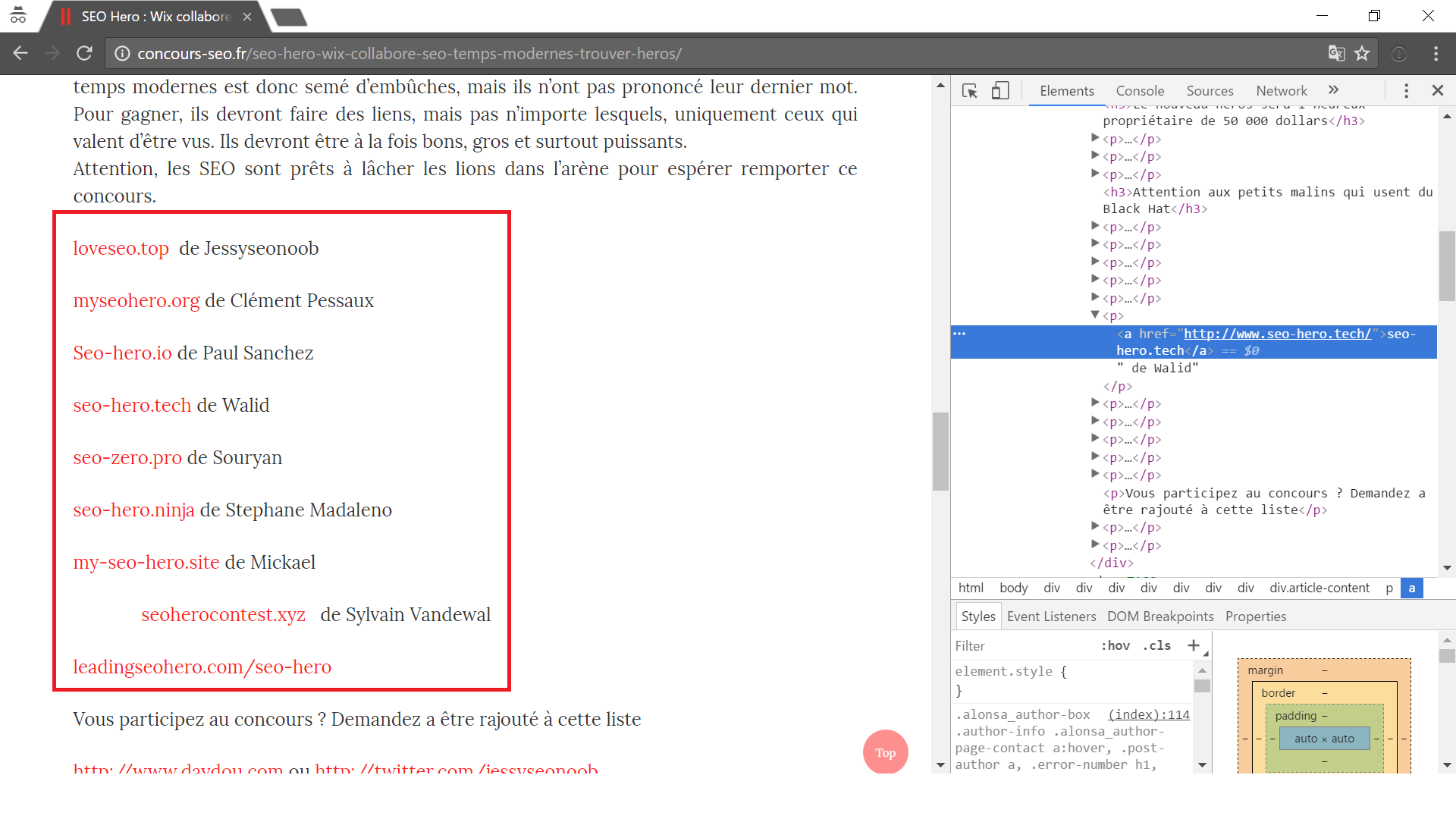 26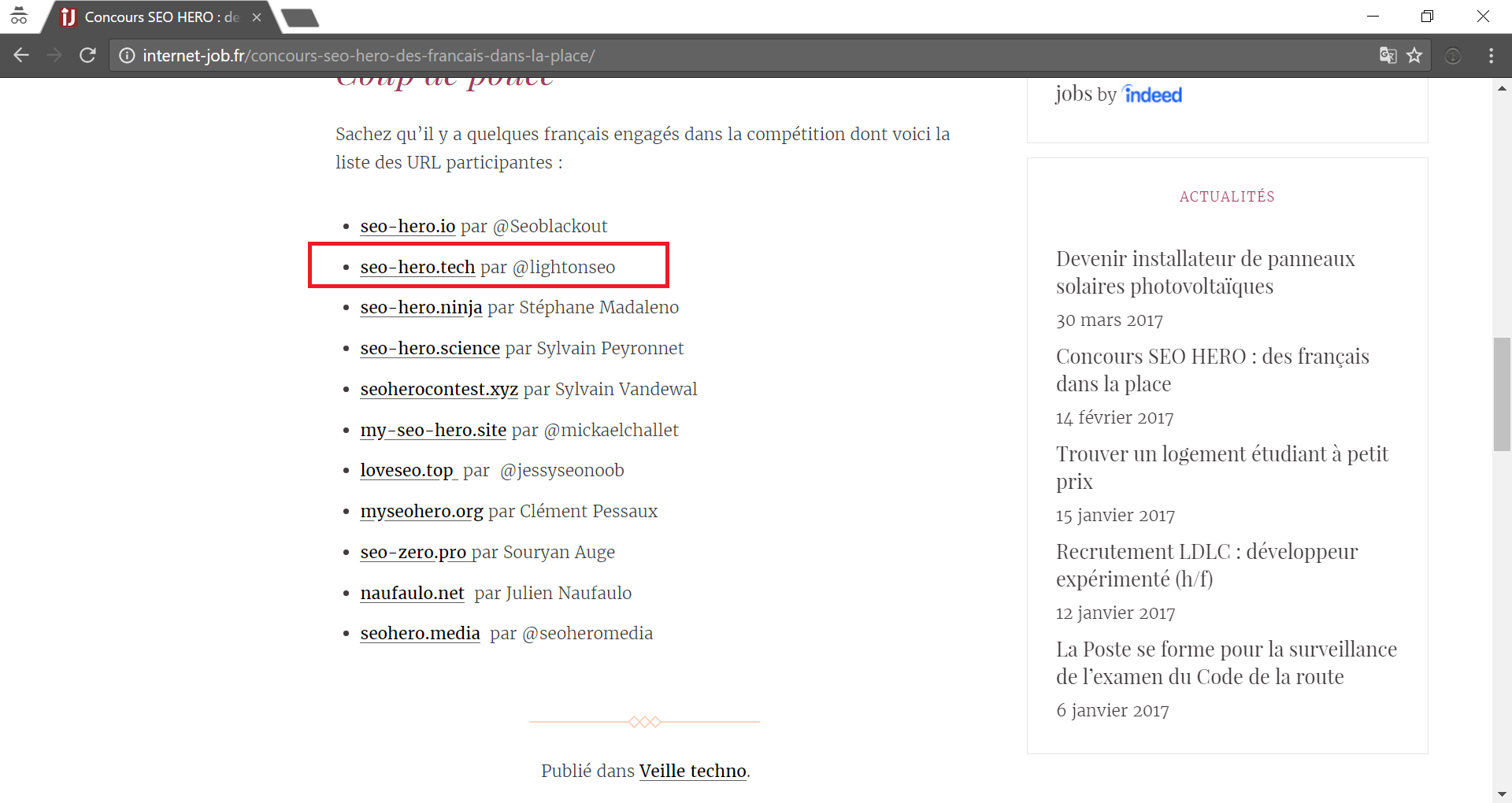 27

Competition Winners
SEOHeroNEWS.com
GiftetSEOHero.com
Wix Challenge results